President Donald Trump is "feeling great" after taking hydroxychloroquine for two weeks in a bid to prevent infection of the CCP virus, the White House said, soon after Indian researchers found the drug is effective as a prophylactic.
"Hes feeling perfect. Hes feeling absolutely great after taking this regimen," White House press secretary Kayleigh McEnany told reporters in Washington.
"He would take it again if he thought he was exposed," she added.
Researchers in India recently found hydroxychloroquine was effective when taken as a prophylactic. The countrys Council of Medical Research said all asymptomatic healthcare workers, whether theyre treating COVID-19 patients or not, should take the drug, along with other frontline workers and household contacts of confirmed CCP virus cases.
The CCP (Chinese Communist Party) virus causes a disease called COVID-19.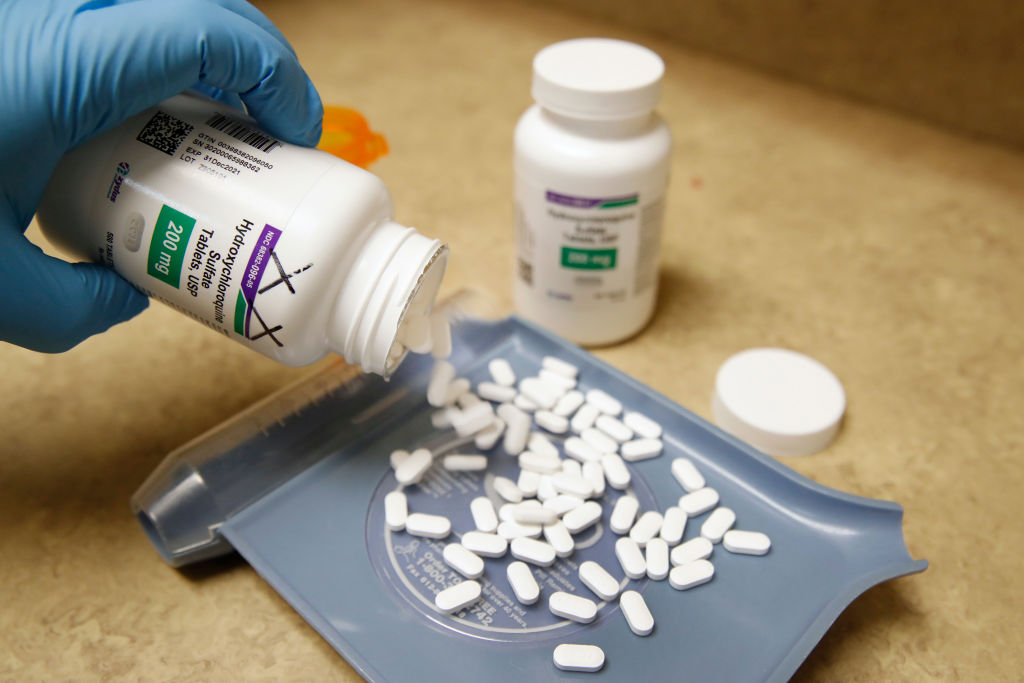 Using hydroxychloroquine to treat or prevent the disease or virus has proven divisive. Critics say there isnt enough evidence to support its use, dismissing widespread anecdotal reports about its supposed effectiveness and some studies indicating the same. Proponents say enough evidence exists for further study and point to promising results, especially when the drug is combined with azithromycin and zinc.
There are no vaccines or proven treatments for COVID-19.
U.S. Food and Drug Administration experts said last month that people shouldnt take hydroxychloroquine or the closely related chloroquine outside of clinical trials or the hospital, citing studies showing some patients experienced side effects, including heart issues. And an observational study published this month prompted the World Health Organization to suspend its research into the drug, despite some experts questioning the methods used in the study.
Dr. Anthony Fauci, a top U.S. health official, said this week that the available data suggests hydroxychloroquine isnt effective.
Outside India, few studies have been published looking at hydroxychloroquine or chloroquine as a prophylactic. A global trial expected to involve tens of thousands of healthcare workers testing the drugs as preventative medicines launched this month in the United Kingdom.
Some recent studies found hydroxychloroquine is effective when used to treat COVID-19 if certain dosing levels and combinations are used. A group of researchers found early use of hydroxychloroquine at the relatively high dose of 800 milligrams was associated with an increase of survival in patients. Scientists separately concluded (pdf) that patients in hospitals treated with hydroxychloroquine and azithromycin, an antibiotic, for more than 48 hours have a reduced risk of being transferred to intensive care units and/or dying.