US retail sales beat economists expectations in June, official figures showed today, as the economy continues to send mixed signals to policymakers at the Federal Reserve.
Read more: Dollar falls as US economy adds just 75,000 jobs in May and wage growth slows
American shoppers bought 0.4 per cent more goods in June than they did in May, according to the US Census Bureau. This was significantly higher than the 0.1 per cent foreseen by economists.
Sales in June were 3.4 per cent higher than a year earlier. Month-on-month sales growth for May was revised down 0.1 percentage point to 0.4 per cent, meanwhile.
The closely-watched figures come a week after Fed chair Jay Powell boosted the markets expectations that the first interest rate cut in ten years will come this month.
He gave a gloomy testimony to a congressional committee in which he warned "trade tensions and concerns about global growth have been weighing on economic activity and the outlook" in the US.
Domestically, business investment has slowed notably while manufacturing output continued to decline, Powell said. He said there was "a risk that weak inflation will be even more persistent" than previously thought.
But todays retail figures suggest low levels of unemployment and rising wages are helping consumers maintain their spending levels, boosting the economy.
US retail sales grew by 0.7 per cent when the volatile motor vehicle and gas sales were removed, compared to economists predictions of 0.5 per cent. The Fed focuses on this reading as a reliable indicator of consumer spending.
Erik Norland, senior economist at global markRead More – Source
[contf]
[contfnew]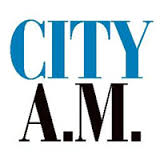 [contfnewc]
[contfnewc]