Iran has broken the terms of its 2015 nuclear deal and must reverse any moves to increase its uranium enrichment, the UK has warned.
Iran announced this afternoon it would boost its uranium enrichment above a cap set by the nuclear deal in a move that ramped up tensions between Tehran and the west.
Read more: Rouhani: Iran will ramp up uranium enrichment from Sunday
A Foreign Office spokesman warned that Iran had broken the terms of the deal, also known as the joint comprehensive plan of action (JCPOA).
"While the UK remains fully committed to the deal, Iran must immediately stop and reverse all activities inconsistent with its obligations," he said.
"We are coordinating with other JCPOA participants regarding the next steps under the terms of the deal, including a joint commission."
Under the terms of the agreement, Iran has committed to restrict its uranium enrichment to the level needed for nuclear power plants, rather than the higher levels that can be used in nuclear weapons.
But top Iranian officials today threatened further violations, saying the country would keep reducing its commitments every 60 days unless European signatories to the deal protect it from US sanctions.
"We are fully prepared to enrich uranium at any level and with any amount," said Behrouz Kamalvandi, spokesman for Irans Atomic Energy Organisation.
"In a few hours the technical process will come to an end and the enrichment beyond 3.67 per cent will begin," he added, referring to the limit set in the 2015 agreement.
The move also sparked warnings from France and Germany, while Israeli Prime Minister Benjamin Netanyahu said Tehrans actions were extremely dangerous.
It marks a further escalation in tensions between Iran and the west. The White House has blamed Tehran for attacks on oil tankers, and the US only narrowly aborted air strikes after Iran sRead More – Source
[contf]
[contfnew]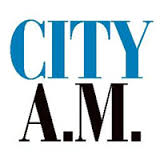 [contfnewc]
[contfnewc]