UK banks are beginning to restart preparations for a no-deal Brexit, according to auditor EY.
British financial institutions had paused their Brexit strategies over the past three months after the UKs original 29 March departure date was extended until Halloween.
Read more: Boris challenges Jeremy Hunt to commit to 31 October Brexit
But banks have recommenced their plans amid the Tory leadership contest, EYs Financial Services Brexit Tracker revealed today.
"In the last few weeks we have seen some firms restarting their programmes and we expect preparation activity for a no-deal to increase markedly throughout the summer," said Omar Ali, EYs UK financial services leader.
Boris Johnson, the favourite to win the Conservative party leadership contest and to become the UKs next Prime Minister, has committed to pull the UK out of the EU with or without a deal on 31 October.
By the end of May, Brexit had cost major financial services firms almost £4bn, EY said.
That comprised £1.3bn for the cost of relocating staff and operations, plus £2.6bn to set up non-UK headquarters.
Only 13 of the 222 banks EY tracked actually revealed a number, suggesting the real figure is far higher.
However, the total of 7,000 jobs banks expected to relocate and the £1 trillion of assets that they were moving outside the UK was flat from the last quarter, suggesting a slowdown in Brexit planning.
Investment banks have so far moved 1,000 jobs to the EU, EYs research found.
But even the 7,000 figure is much lower than predictions that numbered into the tens of thousands following the 2016 EU referendum.
Read More – Source
[contf]
[contfnew]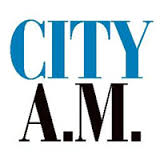 [contfnewc]
[contfnewc]