Twitter hid one of President Donald Trumps tweets from users, claiming the post was "glorifying violence."
Continuing its unprecedented push to curtail communications from the nations top official, Twitter forced users to click if they wanted to view what Trump wrote but warned them: "This tweet violated the Twitter Rules about glorifying violence."
The post was not deleted because "it may be in the publics interest" for it "to remain accessible," the social media company said.
Trump, who has over 80 million followers on Twitter, wrote late Thursday about the riots that exploded in Minneapolis this week. Rioters burned buildings, smashed cars, and invaded a police station.
The president promised to send in the National Guard if Minneapolis Mayor Jacob Frey, a Democrat, doesnt "bring the City under control."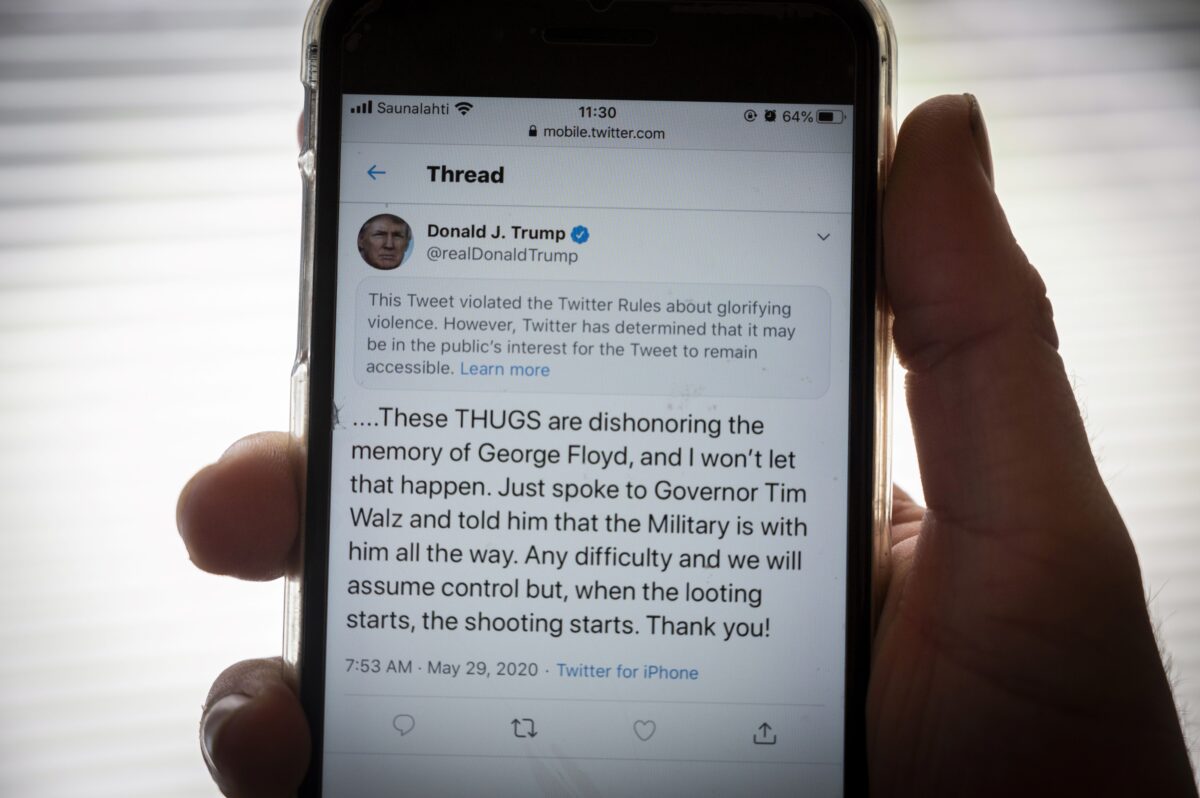 In a follow-up missive—the one Twitter censored—Trump wrote: "These THUGS are dishonoring the memory of George Floyd, and I wont let that happen. Just spoke to Governor Tim Walz and told him that the Military is with him all the way. Any difficulty and we will assume control but, when the looting starts, the shooting starts. Thank you!"
The White House didnt immediately respond to a request for comment.
Trump took to Twitter early Friday to accuse Twitter of ignoring "lies" and "propaganda" being put out by the Chinese Community Party or Democratic lawmakers in the United States.
"They have targeted Republicans, Conservatives & the President of the United States. Section 230 should be revoked by Congress. Until then, it will be regulated!" he said.
Twitters unprecedented interference in communications from the president of the United States comes after its first so-called fact check was placed on a tweet from Trump about alleged voter fraud.
Twitter has not placed any labels on tweets from former Vice President Joe Biden, Trumps presumptive challenger in the November presidential elections, nor has it appended fact checks to or hidden missives from any lawmakers, Democrat or Republican.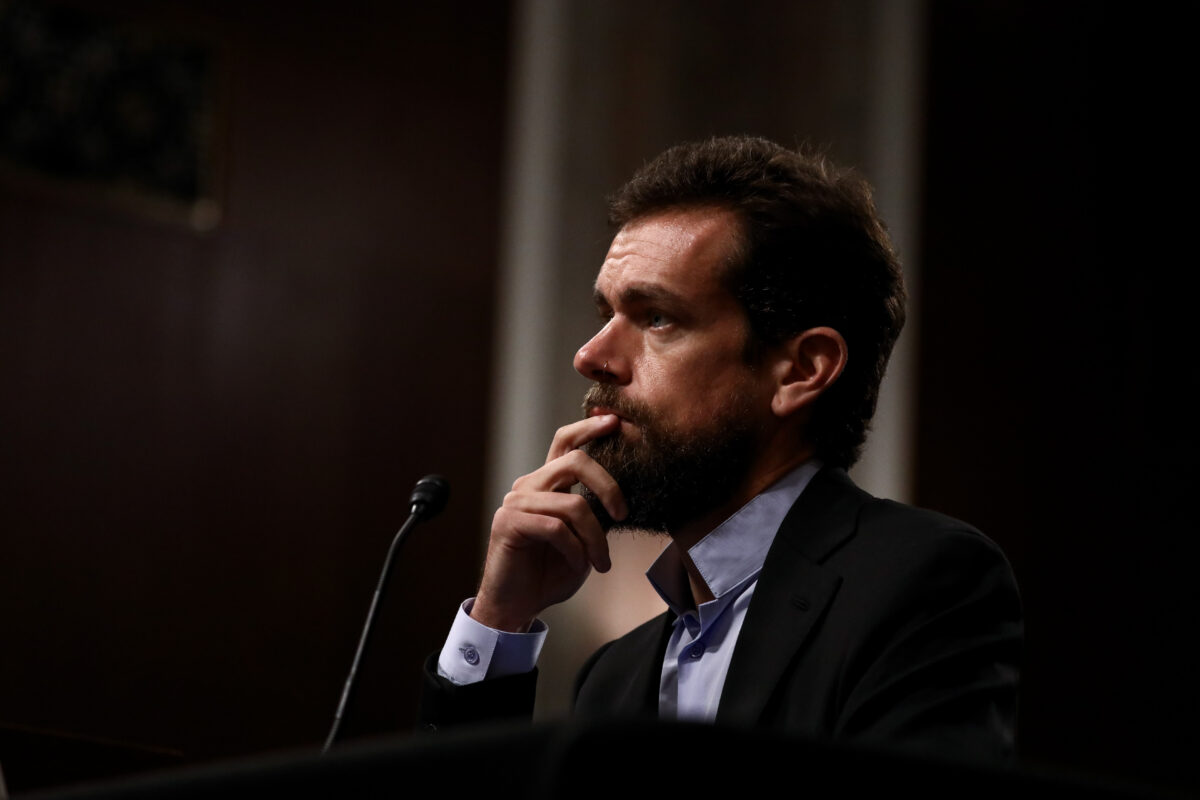 "What about all of the lies and fraudulent statements made by Adam Schiff, and so many others, on the Russian Witch Hunt Plus, Plus, Plus? What about Chinas propaganda? WHOs mistakes? No flags?" Trump added.
The companys actions prompted fierce backlash. Lawmakers said theyre moving to revoke the special status and immunity Twitter receives from publisher liability under the CommRead More From Source
[contf]
[contfnew]

[contfnewc]
[contfnewc]