President Donald Trumps upcoming executive order on immigration wont include amnesty for illegal immigrants, the White House said.
"As the President announced today, he is working on an executive order to establish a merit-based immigration system to further protect U.S. workers," White House spokesman Judd Deere said in a statement.
"Furthermore, the President has long said he is willing to work with Congress on a negotiated legislative solution to DACA, one that could include citizenship, along with strong border security and permanent merit-based reforms. This does not include amnesty. Unfortunately, Democrats have continually refused these offers as they are opposed to anything other than totally open borders."
DACA refers to Deferred Action for Childhood Arrivals, a program established through an executive order from then-President Barack Obama that protects people who arrived in the United State as children from deportation.
Amnesty would give the migrants a permanent legal basis to stay in the United States.
Trump, a Republican, said in an interview with Telemundo earlier Friday: "Im going to do a big executive order. I have the power to do it as president and Im going to make DACA a part of it."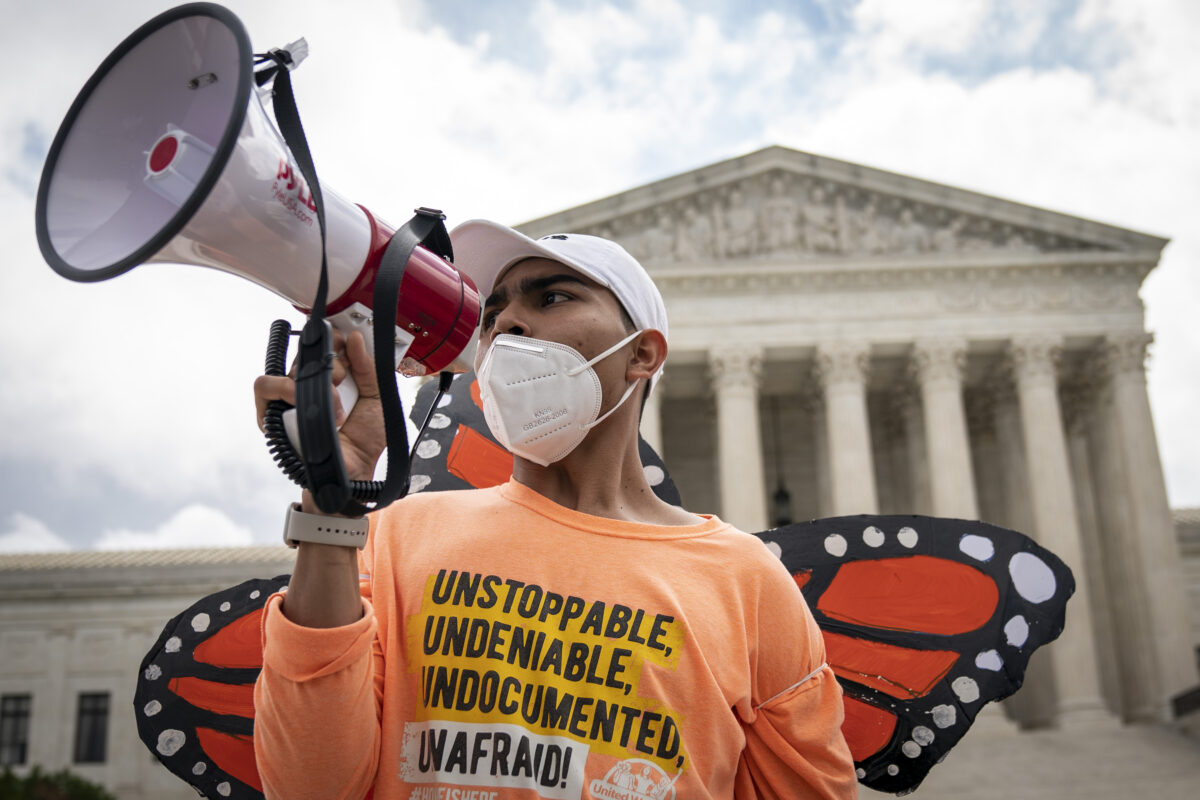 The anchor asked Trump whether a provision for the program would be included in the order. Trump said that was correct, but then said it would not give the migrants in question an immediate legal basis to stay in the United States.
"Were going to have a road to citizenship," he said.
Proposals for paths to citizenship from immigration groups include service in the military.
A recent Supreme Court decision gave the president the power to do the order, Trump said.
The nations highest court ruled on June 18 that the Trump administration didnt follow the law when it tried rescinding DACA. Justices said the administration is able to roll back the program, but did not give a "reasoned explanation for its action."
Trump vowed to try again to end the program, directing the Department of Homeland Security to revise its guidelines regarding DACA. Acting Department of Homeland Security Secretary Chad Wolf said the plan is to end the program by the end of the year.
Some 700,000 migrants are currently shielded from deportation after enrolling in DACA.