President Donald Trump accused former Vice President Joe Biden of wanting to defund the police, a charge Bidens campaign challenged.
"Biden wants to defund the police," Trump, a Republican, said in an interview with Fox Newss Chris Wallace.
"He signed a charter with Bernie Sanders," Trump added before being interrupted by Wallace.
Bidens campaign said in June the presumptive Democratic nominee "does not believe that police should be defunded."
"Biden supports the urgent need for reform—including funding for public schools, summer programs, and mental health and substance abuse treatment separate from funding for policing—so that officers can focus on the job of policing," Andrew Bates, a campaign spokesman, said in a statement sent to news outlets.
"This also means funding community policing programs that improve relationships between officers and residents, and provides the training that is needed to avert tragic, unjustifiable deaths."
Biden was asked during an interview with CBS whether he supports defunding the police.
"No. I dont support defunding the police. I support conditioning federal aid to police based on whether or not they meet certain basic standards of decency and honorableness, and in fact, are able to demonstrate they can protect the community and everybody in the community," Biden replied.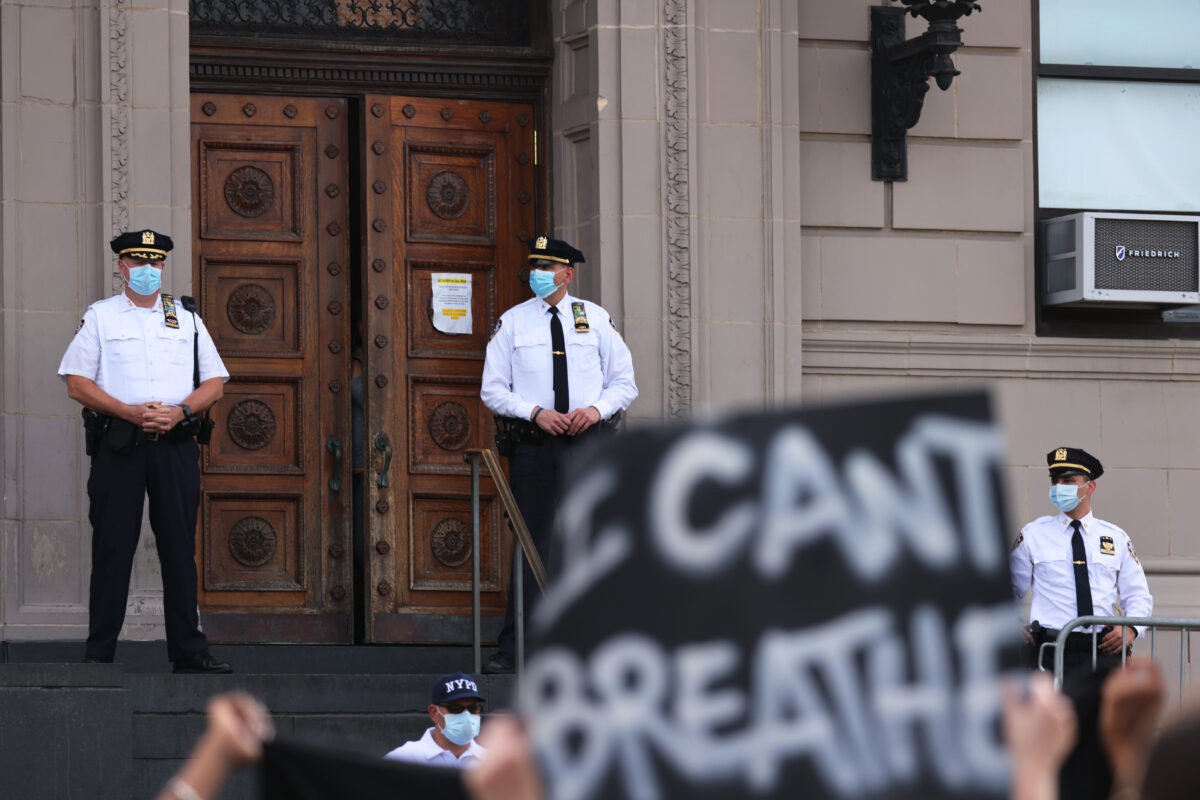 Charter
Trump was referring to a set of policy recommendations from task forces that include Biden supporters along with people who support Sanders, a senator who was running for the Democratic presidential nomination before quitting the race earlier this year.
A task force on policing recommended dispersing federal funding to create "to create a civilian corps of unarmed first responders."
The corps would include social workers, mental health professionals, and others "who can handle nonviolent emergencies including order maintenance violations, mental health emergencies, and low-level conflicts outside the criminal justice system, freeing police officers to concentrate on the most serious crimes," according to the recommendations.
The document doesnt explicitly say the formation of the corps would lead to the defunding of police. But many similar proposals, such as ones in St. Petersburg, Fla., and
[contfnewc]
[contfnewc]