President Donald Trump cancelled a retaliatory strike against Iran overnight because a general told him it would kill 150 people, he has tweeted.
In a series of tweets this afternoon, Trump said the US military was "cocked and loaded" to retaliate with a series of strikes against Iranian military targets after Iran shot a US drone down yesterday.
Read more: Trump cancels Iran strike at last minute
But he cancelled the attack with 10 minutes to go in order to avoid casualties.
"We were cocked & loaded to retaliate last night on 3 different sights [sic] when I asked, how many will die," Trump tweeted. "150 people, sir, was the answer from a General.
"10 minutes before the strike I stopped it, not proportionate to shooting down an unmanned drone."
Trump added: "I am in no hurry, our Military is rebuilt, new, and ready to go, by far the best in the world. Sanctions are biting & more added last night.
"Iran can NEVER have Nuclear Weapons, not against the USA, and not against the WORLD!"
Iran said it shot down the US drone over Iranian airspace, but the White House maintains the drone was in international airspace.
Today Iran said it "refrained" from shooting down a US spy plane accompanying the downed drone with 35 people on board.
In the same series of tweets, Trump criticised former President Obamas Iran nuclear agreement as a "desperate and terrible deal".
Last year Trump pulled the US out of the international Iran nuclear agreement, designed to curb Irans nuclear ambitions.
Iran last week warned the world it has exceeded the nuclear deals limit on uranium enrichment levels.
The country, which is the subject of tough sanctions from the US thaRead More – Source
[contf]
[contfnew]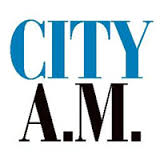 [contfnewc]
[contfnewc]