The Trump administration is providing $354 million to a company that will head efforts to manufacture key drugs and drug ingredients for use against COVID-19.
Virginia-based Phlow Corporation is heading a team that will provide manufacturing of active pharmaceutical ingredients and the chemical compounds for those ingredients, as well as generic drugs that are in short supply because of surges in hospitalized patients due to the COVID-19 pandemic.
The ingredients and drugs will be manufactured in the United States, including a new facility that will be erected in Virginia. The specific drugs werent named but doctors have warned of shortages of hydroxychloroquine because of its widespread use against COVID-19. Hydroxychloroquine is usually used against malaria, lupus, and rheumatoid arthritis.
Shortages of the related chloroquine, the antibiotic azithromycin, and the sedative fentanyl have also seen large increases in use during the pandemic, according to Premier Inc.
The federal government is awarding $354 million to Phlow in a contract that includes an additional $458 million as potential options. Phlow is a start-up founded this year "to help our nation secure its own strategic drug reserve."
Phlow CEO Dr. Eric Edwards said America needs a reliable source of domestically manufactured pharmaceuticals and key drug ingredients in the midst of the pandemic.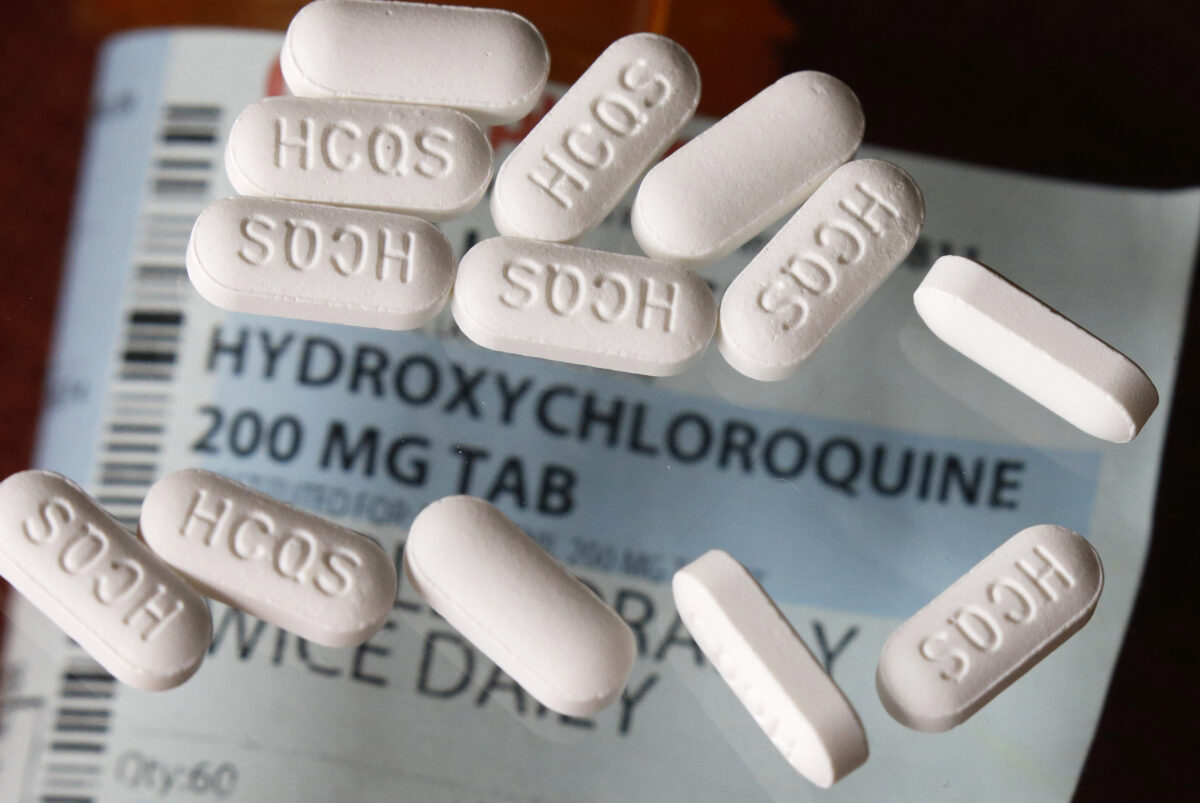 "This advanced manufacturing capability will significantly fortify our nations pharmaceutical supply chain for critical medicines, including many required to treat patients hospitalized with COVID-19," he added in a statement, referring to a disease caused by the CCP (Chinese Communist Party) virus, a novel coronavirus from China.
Rosemary Gibson, a Phlow board member, told The Epoch Times last month that many countries, including the United States, are dependent on China for thousands of medicines.
"If China shut the door on exports of the core chemicals, and other ingredients to make them, well see, the countries waiting in line to get vital medicines to care for their populations. Were already beginning to see the pricing rivalry for certain drugs that are now becoming more scarce because global demand has increased with coronavirus. Its a very serious situation that were approaching," she said.
The new project Phlow is heading will be seen in the future "as a defining moment and inflection point for protecting American families—and our country—from current and future public health threats," Peter Navarro, director of the White House Office of Trade and Manufacturing Policy, said in a statement Tuesday.
The past decades have seen a decline in the manufacturing of generic medicines and drug ingredients in the United States. Over 80 percent of active pharmaceutical ingredients and chemical ingredients used in the United States to manufacture generics and over-the-counter drugs are produced abroad. The majority come from China and India.
Phlow is partnering with Civica Rx, a non-profit pharmaceutical company aimed at bringing down the cost of drugs; the Medicines for All Institute at the Virginia Commonwealth University; and AMPAC Fine Chemicals, a Las Vegas-based manufacturing company that produces active pharmaceutical ingredients. The group has already begun manufacturing chemical ingredients, active ingredients, andRead More From Source
[contf]
[contfnew]

[contfnewc]
[contfnewc]