Companies in the travel industry have endured a turbulent year – and none more than Thomas Cook.
The embattled firm this morning said it is closing in on a bailout deal which would see Chinese firm Fosun give it £750m for a controlling stake in its core business.
It looks like theyll need it: the firm reported a £1.5bn half-year loss in May, and is struggling with a £1.4bn debt pile.
But shares fell to a historic low of 6.25p on the news, having been valued at 104p this time last year. This is in part because investors stake in the firm would be severely diluted by any deal with Fosun.
As analysts speculate the company is "desperate for cash," City A.M. asks: how did it get to this stage?
The weather
Thomas Cooks recent problems started last summer, when Brits enjoyed a bumper heatwave. For the travel operator, this was bad news, as fewer people looked to go abroad.
CMC Markets analyst David Madden said: "British holidaymakers usually take off to mainland Europe to soak up the sunshine, but the continental climate Britain enjoyed over the summer prompted them to stay at home.
"Adding to the feel good factor of the summer was Englands performance at the World Cup, and football fans found themselves spending more money at home than abroad."
Chief executive Peter Fankhauser said in November: "After a good start to the [2018] year, we experienced a larger-than-anticipated decline in gross margin following the prolonged period of hot weather in our key summer trading period."
Between May and October 2018, shares fell from 136.1p to 40.6p, a 70 per cent drop.
Brexit
The firm has also blamed the prolonged period of Brexit uncertainty for impacting customers holiday plans.
Thomas Cook said in May UK customers, which make up its core customer base, were putting off their summer holidays because of the political deadlock.
"Political uncertainty related to Brexit over recent months has led to softer demand for summer holidays across the industry," Fankhauser said in May.
CMC Markets analyst Michael Hewson added: "The holiday retail sector has struggled in the first half of this year, though it hasnt been helped by the uncertainty over Brexit which prompted most consumers to delay many overseas holiday commitments."
Rising costs
The companys airline division has also tussled with rising fuel costs in recent years – and it is not the only one. Lufthansa reported a €336m (£290.4m) quarterly loss in April for the same reason, while a number of airlines have even gone bust.
Monarch, Air Berlin, Flybmi and most recently Icelands Wow Air have all gone insolvent over the last few years.
Fankhauser said in May: "Higher fuel and hotel costs [are] creating further headwinds to our progress".
Oil costs have slumped in 2019, which "should take some of the pressureRead More – Source
[contf]
[contfnew]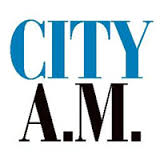 [contfnewc]
[contfnewc]