Last year was a particularly trying year for transport. The botched May timetable change caused widespread disruption across the country, prompting infuriated passengers to lodge 1m claims against train operator Govia Thameslink alone.
While the headline that sticks in the memory is the delayed opening of the £17.6bn Elizabeth Line, there are a number of projects that have also suffered their own setbacks while Transport for London (TfL) gets to grips with its £500m deficit.
Read more: TfL chief faces calls to resign for 'downplaying' Crossrail pressures
Here City A.M. summarises the transport projects that were supposed to get the green light last year but have instead been held up on amber.
Hammersmith Bridge

Hammersmith and Fulham Council apologised for closing the popular Hammersmith Bridge (Source: Getty)
The most recent project delay has been the closure of the popular Hammersmith Bridge, which shut earlier this month after Hammersmith and Fulham council found "critical" faults it said would compromise the safety of motorists and bus passengers .
TfL now says it cant re-open the bridge without more cash from central government.
City Hall said refurbishment work "would require substantial further design work and funding, at the same time as central government has decimated council budgets and removed TfLs operational grant for day-to-day running costs".
But TfL and the council were heavily criticised by politicians for failing to work together to take action required to repair the bridge.
Oxford Street pedestrianisation

The pedestrianisation of Oxford Street was scrapped last summer (Source: TfL)
The mayors plan to reduce congestion in one of Londons busiest shopping hubs was unexpectedly pulled when the corresponding council, Westminster, withdrew its support for the project in the summer.
The £60m project would have seen buses and taxis diverted away from Oxford street to create a traffic-free road that would be level with existing pavements.
Residents did not like the idea of buses being diverted down residential streets and Westminster Council acted.
TfL has admitted it had already spent £8m on pedestrianising the street. When Westminster, which held the power of veto over the plans, scuppered them, Khan called it a "betrayal" of Londoners".
Bakerloo Line extension
Question marks linger over the Bakerloo line extension, which will stretch from Elephant and Castle, down Old Kent Road to Lewisham. The rejuvenation would create a new Bakerloo Line ticket hall at Elephant and Castle.
New Cross Gate would also get a new station for better connections to other infrastructure. With a train running every two or three minutes, the new line will add capacity for 65,000 journeys during rush hours. However, the projects future is far from certain.
TfL is to hold a detailed consultation this year but says the project can only go ahead with central government funding. If approved, the earliest services could run would be 2029, it said.
Northern Line extension

A new station will be built at Battersea power station (Source: TfL)
The Northern Line extension to Battersea was scheduled to open next year, but is now expected to open in September 2021. Two new stations are being built at Nine Elms and Battersea Power Station, where a range of leisure and shopping facilities are already in place.
The Northern Line delay was announced at the end of last year, when the scale of TfL's deficit became clear. TfL boss Mike Brown raised eyebrows when he insisted earlier this year that the revised date would have no "material impact" on TfLs revenues.
The hold-up to the long-awaited extension could be the planned closure of the Bank branch of the Northern line in the summer of 2021, which Brown said would have a "significant impact" on the capacity on line.
Camden Town station
Weekday demand at Camden interchange station has risen 45 per cent over the past 10 years. Station platforms sometimes get so busy that they are partially closed at peak times, leading to congestion and delays on the Northern Line.
TfL has planned a second entrance to the station to manage the glut, more escalators, step-free access to trains and more space. However, in its 2018 business plan, TfL said the project has been placed on-hold until more funding is made available.
TfL has said it has already made progress on the project, such as developing proposals and carrying out a public consultation.
TfL says it remains "veryRead More – Source
[contf]
[contfnew]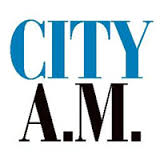 [contfnewc]
[contfnewc]