It's the holidays, which means it's once again time to rack your brain in search of the right gifts for the right people. If someone on your list is into tech, though, we've got your back.
For this year's edition of the Ars Technica holiday gift guide, we're breaking down our recommendations into themes. The following crop of devices is centered on the office—be it at home or at work, the following gadgets are the kind of upgrade we'd welcome at our desk.
Note: Ars Technica may earn compensation for sales from links on this post through affiliate programs.
Computer accessory gift ideas
Das Keyboard 4 Professional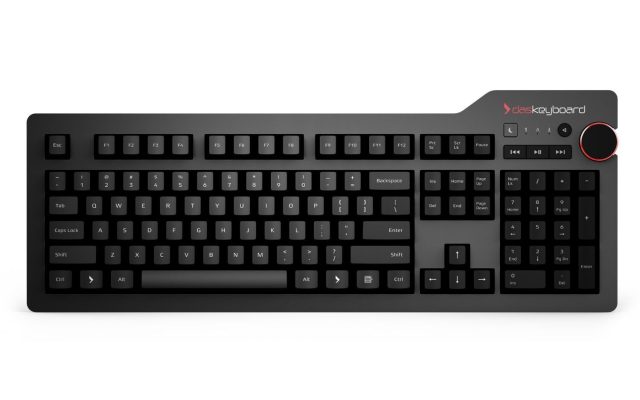 The incessant clacking of a mechanical keyboard will probably grate some of your loved one's co-workers, but you know what, this isn't a gift guide for them. To make hours of typing more comfortable, the Das Keyboard 4 Professional is worth a look. It's noisy, naturally, but very well constructed, with a sturdy frame and smooth matte black finish. It all looks professional, as the name implies. There's a useful set of media playback controls in the top right corner, including that hard-to-miss volume knob. Having a USB 3.0 hub built into the board is a nice touch, too.
Most importantly, actually typing with the Das Keyboard is a pleasure. The device comes with the choice of Cherry MX Brown or louder Cherry MX Blue switches; with the former, key presses aren't super loud, and they give good feedback without being fatiguing over long periods of time. As expected, it makes traditional laptop keyboards feel mushy and slow by comparison. The keyboard's lack of a palm rest could be an annoyance depending on how someone rests their wrists, and the lack of programmability might be a hassle to some heavier users. Still, the Professional makes typing a more pleasing in a design that doesn't constantly call attention to itself.
Das Keyboard 4 Professional (Cherry MX Brown)
Ars Technica may earn a commission on this sale.
Logitech MX Master 2S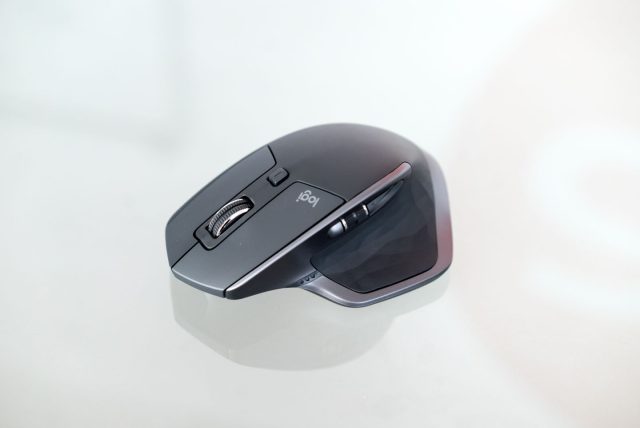 Not everyone needs to drop $100 on a wireless mouse upgrade, but those who want to add a luxurious piece to their desktop could do much worse than Logitech's MX Master 2S. Its sloped side and ample thumb rest give it a natural feel, it's accurate, and it works on whatever flat surface you happen to use. Logitech rates the mouse's battery at 70 days per charge; we weren't able to use it long enough to say if that's exactly accurate, but the point is it shouldn't be a problem either way.
Beyond the fundamentals, the MX Master 2S has a ton of power-user-friendly options. There's the usual choice between notched scrolling and "free wheel" scrolling for quickly navigating large pages, a separate wheel for moving side-to-side, and a few other customizable buttons in easy-to-reach places. If you use Logitech's "Flow" software, you're also able to move the mouse—and even copy and paste—between multiple computers without having to reconnect, so long as everything's on the same WiFi network. Again, a simpler mouse can work just fine for most, and some of the extras here might take some time to get used to. For those who're glued to your desk all day, though, it's an upgrade.
Logitech MX Master 2S
Ars Technica may earn a commission on this sale.
Anker PowerPort+ 6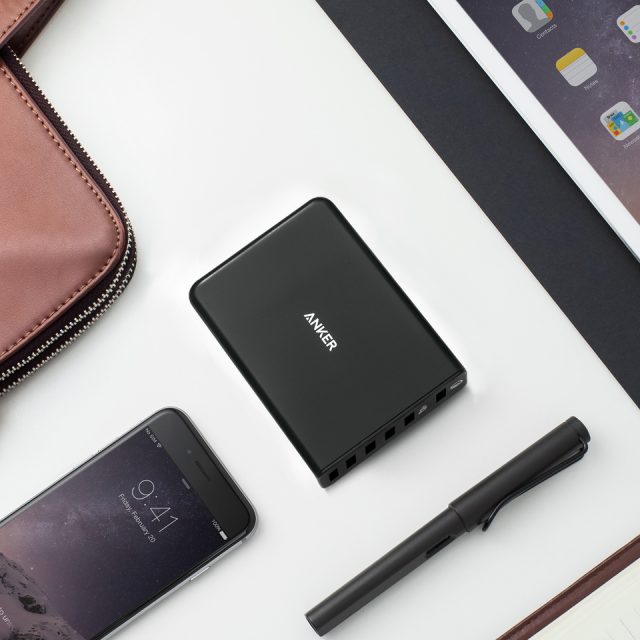 A multiport charger allows for charging the various things at a desk all at once, stripping the need to get up and use other outlets around the house or office. Anker is generally reliable with these things, and its PowerPort+ 6 has six USB ports, one of which supports Qualcomm's Quick Charge 3.0 standard, which makes recharging many newer Android phones particularly quick. The other five charge up to a still-speedy 2.4 amps—just note that that the whole thing maxes out at 12 amps total.
The charger needs to be plugged in to work, but that's not a huge deal if it lives at a desk, and the whole thing isn't outright massive. At $36, it's affordable, too. For those who need more juice, Anker also has a 10-port model that works well. Both have an exceptionally high Amazon user rating.
Anker PowerPort+ 6
Ars Technica may earn a commission on this sale.
Rain Design mStand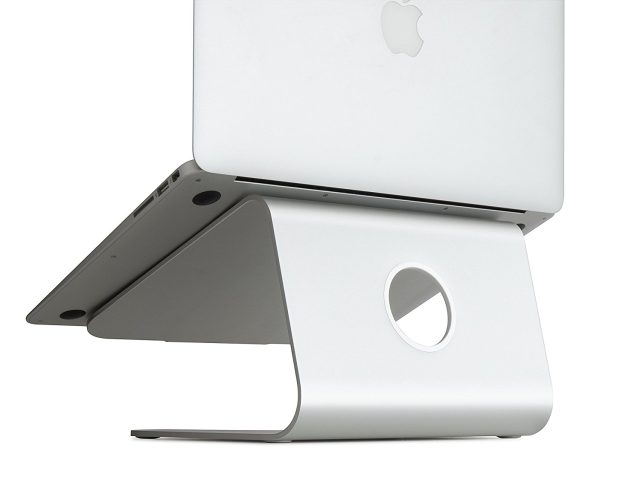 A stack of books always works for holding a docked laptop, but as a dedicated stand the Rain Design mStand works well as a way to spruce up a desk. Its all-aluminum finish feels smooth and keeps convenient slots for running through cables. It holds a laptop up about six inches and keeps its display angled downward, a design that should be accommodating enough to keep the device at eye level. The cutout below the stand works as a place to stash a phone or keyboard, too, and relatively speaking, the whole thing isn't terribly expensive. The one knock against the mStand is that it's not adjustable; if that's essential, Rain Design's iLevel 2 may be the better fit.
Rain Design mStand
Ars Technica may earn a commission on this sale.
Bluelounge CableBox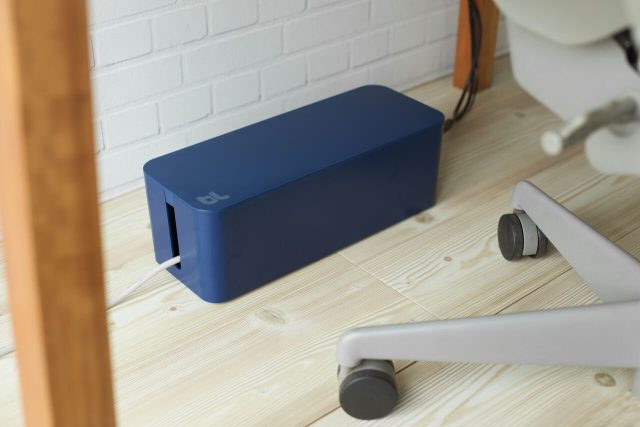 Again, cable management is one of those things anyone can fix with determination and a little DIY trickery. Some cable ties and velcro strips can go a long way. But if you'd rather just throw money at a way to help your loved one clean up the mess of cables under their desk, the Bluelounge CableBox is useful.
At its core, this is a $30 box, so we'd understand if that's just too much to stomach. But the box itself is built well and looks sharp, with enough space to fit whatever power strip is laying around. Any cords sprouting from the floor can be tucked neatly through little slots in its side; a pop-up cover makes it simple to adjust things if needed; and rubber strips on the box's bottom help keep it in place. There are certainly cheaper ways to reduce cable clutter, but the CableBox works all the same.
Bluelounge CableBox
Ars Technica may earn a commission on this sale.
[contf] [contfnew]
[contfnewc] [contfnewc]