The Russian embassy in Washington, DC has asked the US authorities to ensure that pilot Konstantin Yaroshenko is kept in normal prison conditions, and continues to demand he be returned to his home country on humanitarian grounds.
Read more
A source in the embassy has told TASS that Russian diplomats possessed information that the administration of the Fort Dix prison, where Yaroshenko is serving a 20-year sentence, refused him exercise and would not allow him to purchase the drugs and food he needs because of his poor state of health.
"This aggravation of conditions for the Russian citizens has confirmed that the US authorities are unable to honor their international legal obligation in the Human Rights sphere," reads the text of the address released by the Russian diplomats.
"We continue to insist that our citizen is returned to his motherland for humanitarian reasons," they add.
Konstantin Yaroshenko used to work as an aircraft pilot for an international cargo company. In 2011 he was sentenced to 20 years in a US jail for allegedly participating in a conspiracy to smuggle drugs into the country. However, the charges against the Russian are based on the testimony of US agents who launched a sting operation against him. He was arrested in Liberia and flown to the US without any official extradition procedure, despite protests from Russia and violations of the diplomatic code.
Read more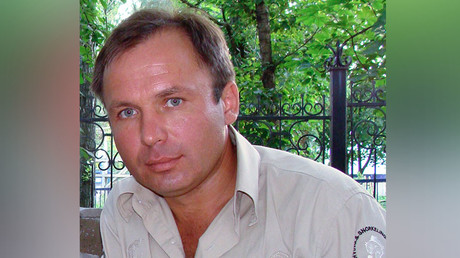 The pilot himself has always maintained his innocence, and insisted from the very beginning that his case was not about drug trafficking. He says his poor command of English prevented him from understanding the nature of suggestions made to him by undercover DEA agents. He also claims that he was framed by US special services in an attempt to extract evidence against Russian citizen Viktor Bout, the owner of a transport company who was also extradited to the US in dubious circumstances after a DEA sting operation.
In late 2017 Yaroshenko told reporters that prison authorities were discriminating against him by denying visits and infringing his right to practice the Russian Orthodox faith. A Russian Orthodox priest who had planned to visit the jailed Russian pilot has confirmed that he faced a number of obstacles in attempting to do so.
[contf] [contfnew]
[contfnewc] [contfnewc]