Russian lawmakers have passed a bill that introduces fines for search engines that give users prompts on using the so called anonymizers – computer programs that allow bypassing government restrictions to access banned web sites.
The freshly passed bill, orders that ordinary citizens who contribute to situations in which search engines show users links to anonymizer pages should be fined between 3000 and 5000 roubles ($48-81). For civil servants the amount of fines is raised to between 30,000 and 50,000 roubles ($480-810) and companies would have to shell out between 500,000 and 700,000 roubles ($8,065–11,290).
Read more
The full list of banned websites will be available on a special state register called Federal State Information System (FSIS) and all search engines would have to connect to this register and get regular updates concerning the forbidden websites. Those who fail to comply with this rule will face fines between 50,000 and 30,000 roubles ($480-810).
On November 1 last year Russia introduced the law that allows state agencies to block the access to web-sites and services designed for bypassing state bans and restrictions on the internet. The countermeasures include a ban on websites, hardware and software that allow users to bypass the restrictions, and mainly target so-called anonymizers and virtual private networks that allow users to pretend that they are operating from outside Russia.
The step also forbids internet search engines from showing links to banned web pages on Russian territory. The Interior Ministry and the Federal Security Service (FSB) will jointly work to detect such services and issue blocking orders. At the same time, the law allows the resources owners and operators to contest the ban in court. The bill also does not apply to corporate users if they need VPN services for their work.
Read more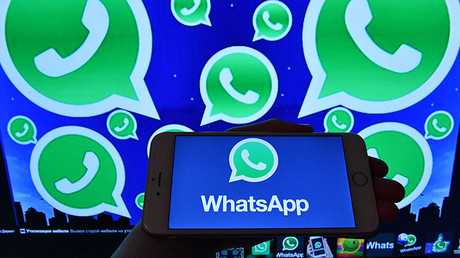 As of February 2018 the law on anonymizers has not yet been applied on Russian territory, Roskomnadzor reported. Russia introduced a law allowing state agencies to block certain internet pages in 2012. Initially, the law addressed internet sources containing child pornography, suicide instructions or those promoting drugs, but additions to the list have been made after various regional courts found certain sites and pages harmful or dangerous – including those that spread religious or ethnic hatred.
The blacklist is operated by the countrys media and communications watchdog, Roskomnadzor. Under the law, once a website with illegal content is discovered, the agency must inform the owner of the source and their hosting-provider and demand that the prohibited information is removed.
If the source is still available 48 hours after such a request, access to it will be blocked by Russian internet service providers throughout the country.
Like this story? Share it with a friend!
[contf]
[contfnew]

[contfnewc]
[contfnewc]