Russian investigators have launched an investigation into 15 judges who ruled that the Crimean declaration of independence contradicted the Ukrainian constitution.
Chief spokesperson for Russias federal agency for important and resonance crime, the Investigative Committee, told reporters on Thursday that her colleagues started a probe against 15 judges of the Ukrainian Constitutional Court.
"They are suspected of violating human and civil rights," she said.
Read more
The official explained that the investigation originated in a ruling in which the Ukrainian Constitutional Court recognized the declaration of independence of the Crimean Republic as contradicting the Ukrainian constitution.
She said that the ruling discriminated against the residents of Crimea and violated the basic principle of the international law – the peoples right to self-determination.
Russian law allows authorities to launch criminal cases against foreign citizens and into crimes committed outside Russian territory when such crimes infringe the rights of Russian citizens or companies and also in cases when basic human rights are violated.
The decision came shortly after Ukrainian prosecutors started a criminal case against 19 judges of the Russian Constitutional Court who had recognized as lawful the treaty of Crimeas accession into the Russian Federation.
Read more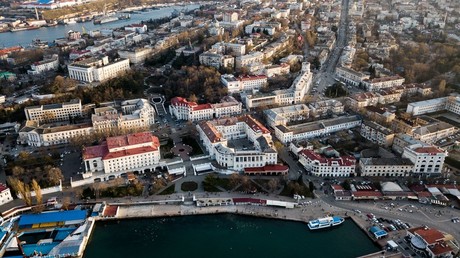 The Crimean Republic reunited with the Russian Federation in mid-2014 after over 96 percent of its residents, the majority of whom are ethnic Russians, approved the move in a referendum. The decision was prompted by the ouster of the democratically-elected president of Ukraine in a violent coup in Kiev, and the installation of a nationalist-backed government that almost immediately declared war on the pro-Russia regions in the countrys southeast, which refused to recognize the newly imposed regime.
Public opinion polls conducted in subsequent years have shown that the overwhelming majority of the peninsulas population believes that reunification with Russia was the right choice. In a recent poll conducted by an independent German-based think tank in November 2017, almost 80 percent said they would vote again to join Russia if there was a new referendum.
[contf]
[contfnew]

[contfnewc]
[contfnewc]