Incumbent Russian President Vladimir Putin has become the first candidate in the 2018 race to submit the signatures of people who support his decision to run for a new term.
On Monday, representatives from Vladimir Putin's election headquarters delivered around 315,000 paper forms with supporters' signatures to the main office of the Central Election Commission in Moscow. HQ spokesman Andrey Kondrashov told reporters that the documents were brought in 28 large boxes. All of them were brought to the commission through the back door in order not to block traffic.
Read more
A member of the Central Election Commission, Yevgeny Shevchenko, told the press that the verification of the signatures would take around a week. The law allows the commission to take up to 10 days for this task, after which the person who submitted the signatures must be either confirmed as a presidential candidate or disqualified from the race if the proportion of signatures identified as invalid due to error or fraud exceeds 5 percent.
Putin has become the first candidate to submit his supporters' signatures to the election officials. His headquarters earlier said that volunteers had collected many more signatures than necessary – around a million and a half.
Under Russian law, anyone who runs for the presidency as an independent candidate must present not less than 300,000 and not more than 315,000 of his supporters' signatures. Apart from Putin, there is only one other independent candidate in this year's race – famous inventor and lawmaker from the North Russian region of Kostroma, Vladimir Mikhailov.
Read more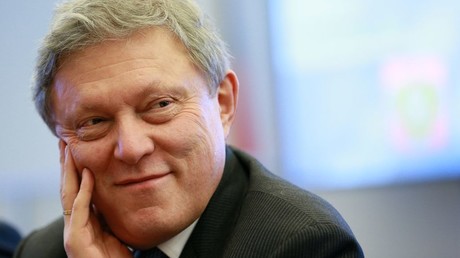 Candidates backed by non-parliamentary parties have to present between 100,000 and 105,000 signatures. There are 10 such candidates from all sides of the political spectrum. Those running on the ticket of a parliamentary party – Vladimir Zhirinovsky of the Liberal Democratic Party, and Vladimir Grudinin backed by the Communists – did not have to submit any signatures.
According to public opinion polls, Vladimir Putin remains the most popular presidential candidate among Russian citizens. A poll conducted in the middle of the third week of January showed that 67 percent of Russians were ready to support the incumbent in the upcoming elections.
[contf] [contfnew]
[contfnewc] [contfnewc]