The Prime Minister will use her speech at the World Economic Forum to demand social media giants crack down on illegal and harmful content or face a backlash from government and investors.
Theresa May will focus on the role of technology in modern life as she addresses the main congress.
Although she is expected to praise the potential of technology to "transform lives", she will also call on social media companies to do much more to stop allowing content that promotes terror, extremism and child abuse.
She will say: "Technology companies still need to go further in stepping up to their responsibilities for dealing with harmful and illegal online activity.
"These companies simply cannot stand by while their platforms are used to facilitate child abuse, modern slavery or the spreading of terrorist and extremist content.
"We need to go further, so that ultimately this content is removed automatically. These companies have some of the best brains in the world. They must focus their brightest and best on meeting these fundamental social responsibilities."
Some of the leading figures in the global tech industry have come to Davos for the four-day conference.
Among them are Microsoft founder Bill Gates, Sundar Pichai, the chief executive of Google, Facebook's chief operating officer Sheryl Sandberg and the chief strategy officer of Snapchat, Imran Khan.
Mrs May will say that responsibility for policing social media content cannot just fall on the biggest and most established players, saying: "Just as these big companies need to step up, so we also need cross-industry responses because smaller platforms can quickly become home to criminals and terrorists. We have seen that happen with Telegram."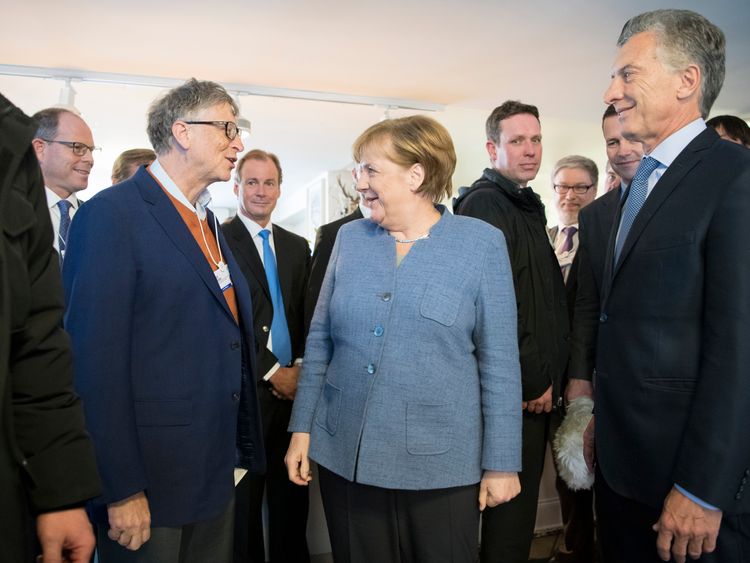 Telegram is a messaging app developed by Russian entrepreneur Pavel Durov, and reportedly used widely by Islamic State. None of its management are in Davos.
"We need to see more cooperation from smaller platforms like this," Mrs May will say.
"No one wants to be known as 'the terrorists' platform' or the first-choice app for paedophiles."
The demand for social media companies to clean up their act is not a new one. However, the Prime Minister is expected to add some further weight to her argument by invoking the idea that investors should consider withdrawing their investment if they aren't satisfied that companies are acting in a responsible way.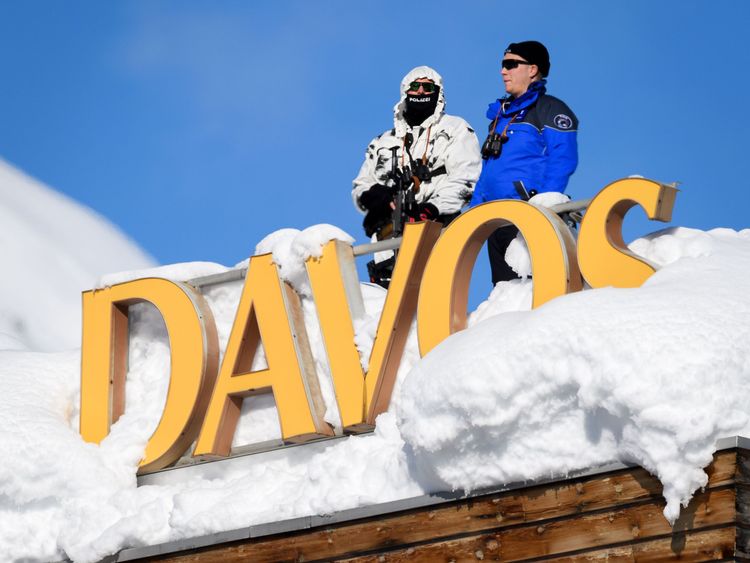 Mrs May will say: "Investors can play a vital role by considering the social impact of the companies they are investing in. They can use their influence to ensure these issues are taken seriously.
More from Davos
"For example, earlier this month a group of shareholders demanded that Facebook and Twitter disclose more information about sexual harassment, fake news, hate speech and other forms of abuse that take place on the companies' platforms.
"Investors can make a big difference here by ensuring trust and safety issues are being properly considered. And I urge them to do so."
[contf] [contfnew]
[contfnewc] [contfnewc]