House Speaker Nancy Pelosi (D-Calif.) revealed she has not been tested for the CCP virus, despite several members of Congress testing positive over the past two months.
Pelosi, 80, told reporters on Thursday she has not been administered the test and has spent much of her time in the Capitol in recent weeks.
The longtime Democrat, who is second in line to the presidency after Vice President Mike Pence, added that she decided to forgo a test due to a nationwide shortage of testing. She also has not experienced symptoms.
"For a while there were a scarcity of tests," Pelosi told reporters on Thursday when she was asked about being tested. "We didnt want to be first in line, when so many people who had symptoms and had justifications for it."
Rep. Nydia Velazquez (D-N.Y.) tested positive for the virus in late March. Photos showed the two standing near one another at an event in Washington.
"I said to the doctor, should I be having a test? He said no, you dont have any symptoms, and your proxy was not such that it would justify that," Pelosi said. "Youd be putting yourself in front of others in line," she added, referring to what her doctor told her.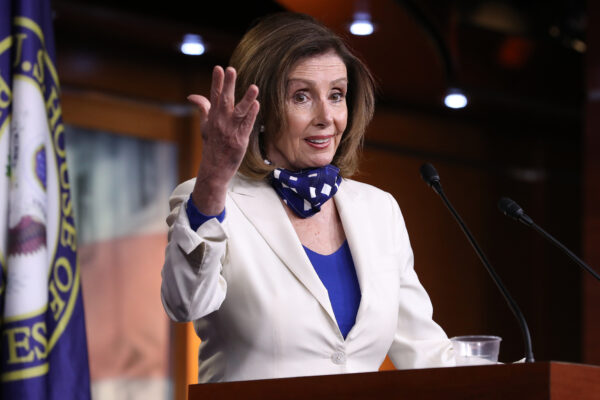 The speakers comments come in contrast to President Donald Trump and Pence, who are tested for the virus on a regular basis. Trump also said he was taking hydroxychloroquine and zinc as a preventative measure but has not tested positive.
Sen. Tim Kaine (D-Va.) announced Thursday that both he and his wife tested positive for CCP (Chinese Communist Party) virus antibodies. Kaine said they both presumed they had a mile case of the virus, which emerged in China last yRead More From Source
[contf]
[contfnew]

[contfnewc]
[contfnewc]