Army Secretary Ryan McCarthy said Friday there are no plans to investigate Lt. Col. Alexander Vindman, the former National Security Council (NSC) staffer who was dismissed from his post after he testified during the impeachment inquiry.
When asked about whether the Army would investigate or punish Vindman, McCarthy said he "was scheduled to come back to the Army" and was detailed to the NSC.
"We brought him back. So hes got basically a bridging assignment for a couple of months within an [headquarters of the Department of the Army] assignment, and then he will be heading to a senior service college this summer. Theres no investigations into him," he told reporters.
The statement comes after President Donald Trump said the military might "take a look at" whether Vindman should face punitive measures after his dismissal. Before that, the president explained he was removed because of concerns raised by his former superior, Tim Morrison, and other staffers about whether he had leaked information. His reliability was also questioned during the impeachment inquiry.
"It turned out that what he reported was very different [than what occurred]," Trump said of what Vindman had said about the presidents July 25 phone call with Ukrainian President Volodymyr Zelensky, which was a central portion of the impeachment inquiry and trial.
"And also when you look at the person he reports to, said horrible things, avoided the chain of command, leaked, did a lot of bad things. And so we sent him on his way to a much different location, and the military can handle him anyway they want," Trump added.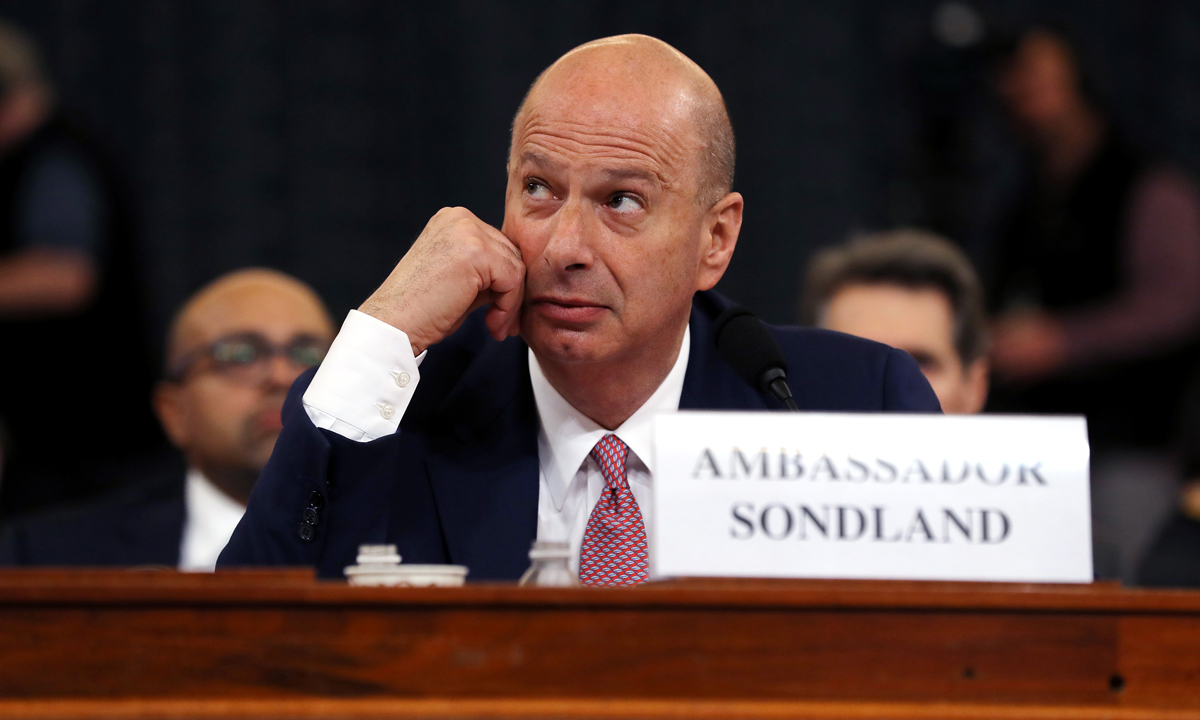 Gordon Sondland, the U.S ambassador to the European Union, testifies before the House Intelligence Committee on Capitol Hill on Nov. 20, 2019. Chip Somodevilla/Getty Images
Earlier this month, Vindmans lawyer, in a strongly worded statement, said the NSC staffer was removed and escorted from tRead More – Source
[contf]
[contfnew]

[contfnewc]
[contfnewc]