Contents: Florida school shooting causes millions of high school students to rally for gun control; The rise of the Pivotal Generation (Generation Z); Defining the generations — Silent, Boomer, Generation-X, Millennial, Pivotal
byJohn J. Xenakis25 Mar 2018, 11:30 AM PDT0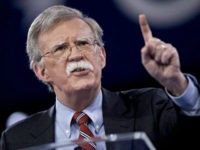 The announcement Thursday night that former U.N. Ambassador John Bolton would replace Gen. H.R. McMaster as President Donald Trump's National Security Advisor confirms the arrival of a new, distinctive voice in the Trump administration.
byFrances Martel25 Mar 2018, 11:25 AM PDT0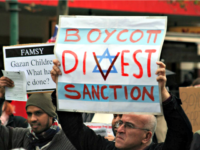 TEL AVIV – Students at Trinity College Dublin voted this week to support the boycott, divestment, and sanctions (BDS) campaign against Israel for the "long-term."
byDeborah Danan25 Mar 2018, 10:58 AM PDT0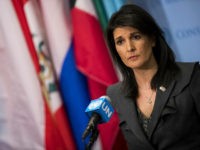 TEL AVIV – U.S. Ambassador to the UN Nikki Haley slammed the UN Human Rights Council on Friday after it approved five new anti-Israel resolutions, saying the council was "foolish and unworthy of its name." At the same time, Israel blasted the UN agency for being a "sham" run by "bloodthirsty dictatorships."
byDeborah Danan25 Mar 2018, 10:58 AM PDT0
TEL AVIV – Hamas launched a large-scale military exercise in the Gaza Strip on Sunday, in response to Israel's increased forces along the border ahead of a mass march as part of a "day of rage" planned to coincide with the eve of Passover later in the week.
byDeborah Danan25 Mar 2018, 10:57 AM PDT0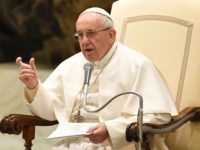 In his Palm Sunday homily, Pope Francis said that Jesus was warmly welcomed by those who felt "left behind" by society, while inciting anger among the elites of his day.
byThomas D. Williams, Ph.D.25 Mar 2018, 8:24 AM PDT0
Islam has been gaining on Christianity for years in Great Britain and is now only one percentage point behind Anglicanism among the share of the population aged 16 to 29.
byThomas D. Williams, Ph.D.25 Mar 2018, 7:52 AM PDT0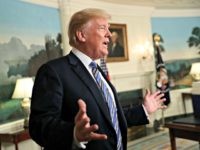 Conservatives are understandably frustrated by the $1.3 trillion omnibus spending bill that President Donald Trump signed into law, under protest, on Friday. But the omnibus is not a disaster. In fact, Republicans scored many important wins.
byJoel B. Pollak25 Mar 2018, 6:02 AM PDT0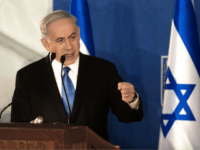 JERUSALEM — Israeli Prime Minister Benjamin Netanyahu is praising the U.S. government for passing a law that suspends some financial aid to the Palestinians over the stipends paid to families of Palestinians killed or jailed in fighting with Israel.
byBreitbart Jerusalem25 Mar 2018, 5:35 AM PDT0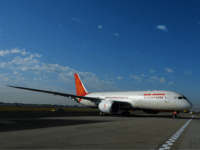 JERUSALEM – Israeli Prime Minister Benjamin Netanyahu said Sunday he hopes to slash flight times between Tel Aviv and India's financial capital Mumbai, days after Air India ran the first scheduled Israel-bound service to cross Saudi airspace.
byBreitbart Jerusalem25 Mar 2018, 5:23 AM PDT0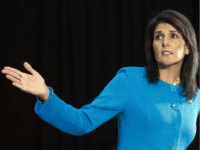 UNITED NATIONS — Nine months ago, U.S. Ambassador Nikki Haley stormed the United Nations' top human rights body demanding an end to what she said is its bias against Israel and raising the prospect of a U.S. pullout if it didn't.
byBreitbart Jerusalem25 Mar 2018, 3:13 AM PDT0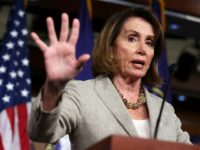 House Minority Leader Nancy Pelosi (D-CA) announced on Saturday that she will lead a delegation of Democrats to the Middle East, with stops in Israel and Jordan.
byBreitbart Jerusalem25 Mar 2018, 2:56 AM PDT0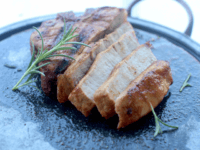 An Orthodox Israeli rabbi has claimed that genetically cloned pig could be consumed by Jews, including when eaten with dairy products.
bySimon Kent25 Mar 2018, 2:23 AM PDT0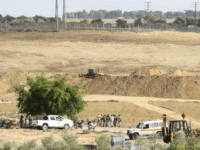 A group of Palestinians from Gaza infiltrated into Israel and tried to damage machinery being used to construct a new anti-tunnel barrier around the coastal enclave on Saturday night, the army said.
byBreitbart Jerusalem25 Mar 2018, 1:54 AM PDT0
TREBES, France (AP) – A shaken town in southern France is holding a special church service to honor the heroic police officer and three others killed in a rampage by an Islamic extremist.
byBreitbart London25 Mar 2018, 1:49 AM PDT0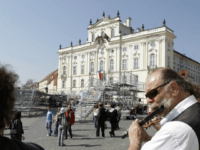 PRAGUE – On a fine spring day in the Czech capital, a young busker draws a crowd with his rendition of "Knockin' on Heaven's Door". Little does he realise the poignancy of the Bob Dylan lyrics.
byBreitbart Jerusalem25 Mar 2018, 1:35 AM PDT0
JERUSALEM – Israeli jets pounded Hamas positions in Gaza overnight after Palestinians staged a cross-border raid into southern Israel, the military said early Sunday.
byBreitbart Jerusalem25 Mar 2018, 1:09 AM PDT0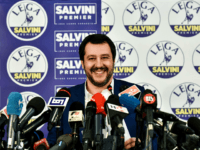 The victorious parties from Italy's March 4 national elections began cutting up the political pie Saturday, voting in anti-establishment leaders for the two houses that make up the Italian parliament.
byThomas D. Williams, Ph.D.25 Mar 2018, 12:35 AM PDT0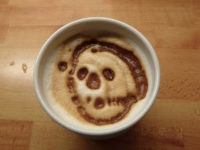 PHOENIX, Arizona — A Twitter user seeking funds for "facial feminization surgery" and posing as a Starbucks employee at the Phoenix Convention Center threatened to slip estrogen hormone pills into the coffee of attendees at a conservative conference taking place here today.
byAaron Klein24 Mar 2018, 8:45 PM PDT0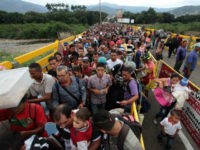 Angry Colombians have demonstrated their frustration at the growing numbers of Venezuelan refugees seeking refuge in their country by dousing them with rotten urine.
byBen Kew24 Mar 2018, 1:46 PM PDT0
MOSCOW (AP) – Russia says a militant affiliated with the Islamic State group has been killed in a battle with police in the country's southern republic of Dagestan.
byBreitbart London24 Mar 2018, 11:36 AM PDT0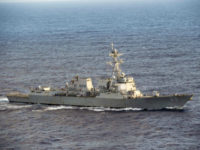 The USS Mustin American destroyer sailed within 12 nautical miles of Mischief Reef in the Spratly Islands on Friday, prompting an angry statement from Beijing claiming that China has "indisputable sovereignty" over the islands and accusing the United States of "harming regional peace and stability" with its patrols.
byJohn Hayward24 Mar 2018, 10:37 AM PDT0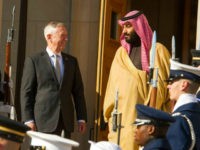 The United States signed a $1 billion deal with Saudi Arabia on Thursday that includes sending nearly 6,600 missiles to the kingdom.
byAdelle Nazarian24 Mar 2018, 10:02 AM PDT0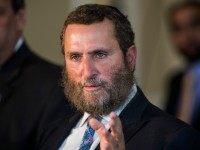 TEL AVIV – Israel provides a safe haven for gay Palestinians fleeing persecution and honor deaths, Rabbi Shmuley Boteach told Breitbart Jerusalem, noting the Jewish state's equal treatment of the LGBT community in all aspects of civil and military life.
byDeborah Danan24 Mar 2018, 10:01 AM PDT0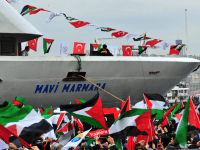 TEL AVIV – Remember the incident aboard the Mavi Marmara, a Gaza-bound ship in 2010 that became embroiled in a bloody battle with IDF commandos, leading to the death of nine members of a Turkish terrorist organization?
byDeborah Danan24 Mar 2018, 10:00 AM PDT0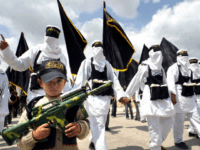 JERUSALEM – Palestinian Authority Mahmoud Abbas' Fatah faction declared earlier this month that the Palestinian people needs more murderers, a post on its Facebook page commemorating the anniversary of a terror attack said. The terrorist also called on more Palestinians to join the "resistance" in order to fight the "hostile" Americans and President Donald Trump's Jerusalem recognition.
byDeborah Danan24 Mar 2018, 9:57 AM PDT0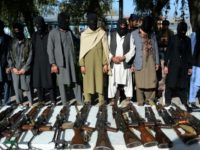 Some Taliban jihadists who have sought to engage in peace negotiations with the Afghan government have reportedly been forced to re-engage in terrorist activity over threats to their families from fellow Taliban militants.
byEdwin Mora24 Mar 2018, 9:20 AM PDT0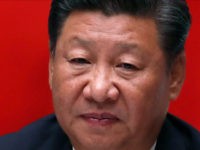 The U.S. delegation to the United Nations blocked a resolution China introduced Friday that would have glorified the "win-win" agenda of President Xi Jinping. Critics saw the resolution as part of China's alarmingly successful effort to corrupt and destroy the entire human rights system at the United Nations.
byJohn Hayward24 Mar 2018, 8:50 AM PDT0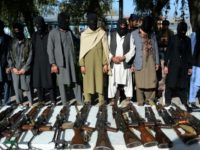 Contents: Report that Russia is helping the Taliban in Afghanistan contains delusional aspects; US warship sails near China's illegal artificial island in the South China Sea
byJohn J. Xenakis24 Mar 2018, 7:37 AM PDT0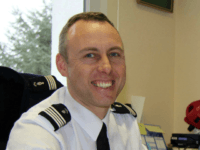 TREBES, France (AP) – A French police officer who offered himself up to an Islamic extremist gunman in exchange for a hostage died of his injuries, raising the death toll in the attack to four, and the officer was honoured Saturday as a national hero of "exceptional courage and selflessness."
byBreitbart London24 Mar 2018, 2:29 AM PDT0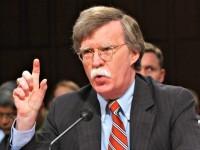 President Donald Trump's decision to appoint former UN Ambassador John Bolton to serve as his National Security Advisor is arguably the most significant single step he has taken to date toward implementing his America First foreign policy since taking office.
byCaroline Glick23 Mar 2018, 3:53 PM PDT0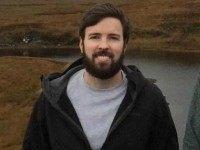 Amidst criticism of the omnibus spending bill, the passage of the Taylor Force Act is a silver lining — and a milestone in foreign policy that could save taxpayers money.
byJoel B. Pollak23 Mar 2018, 3:51 PM PDT0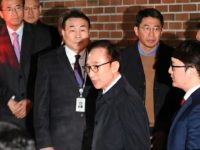 Former South Korean president Lee Myung-bak, who held office from 2008 to 2013 and is now 77 years old, was arrested late Thursday night on corruption charges. The allegations include bribery, embezzlement, abuse of power, breach of the public trust, illegally withholding presidential documents, tax evasion, and election law violations. The charges carry a combined sentence of up to 45 years in prison.
byJohn Hayward23 Mar 2018, 3:32 PM PDT0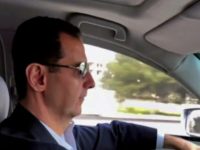 State Department spokeswoman Heather Nauert had some fun at the expense of Syrian dictator Bashar Assad during a press briefing on Thursday. Nauert needled the Syrian strongman for behaving like an ordinary head of state, even as his brutal operation in the Damascus suburb of Eastern Ghouta grinds to its bloody conclusion.
byJohn Hayward23 Mar 2018, 3:17 PM PDT0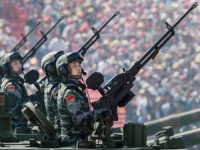 China expert Michael Pillsbury of the Hudson Institute, author of The Hundred-Year Marathon: China's Secret Strategy to Replace America as the Global Superpower, joined SiriusXM host Rebecca Mansour on Thursday's Breitbart News Tonight to defend President Donald Trump's trade battle with China.
byJohn Hayward23 Mar 2018, 1:49 PM PDT0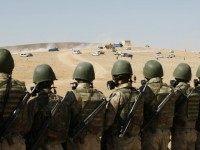 Turkey insists it has reached an agreement to work with the United States to bring the fight to Manbij, Syria, as part of its post-Afrin efforts to expand its aggressive military operation to other Kurdish-held areas further east and into Iraq if necessary.
byEdwin Mora23 Mar 2018, 1:10 PM PDT0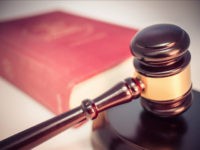 A refugee from Uzbekistan is on trial on charges of providing material support to a terrorist organization after he allegedly used code words to send money to the Islamic Jihad Union.
byBen Kew23 Mar 2018, 1:00 PM PDT0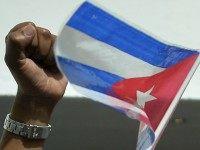 Cuban state propaganda newspaper Granma called for a regional "Latin America First" policy to combat the alleged "Monroe doctrine" revival occurring under President Donald Trump this week, promoting a "Thinking Americas Forum" to replace the pro-democracy Summit of the Americas that Trump is expected to attend.
byFrances Martel23 Mar 2018, 12:14 PM PDT0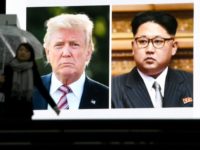 Two weeks after the White House announced that President Donald Trump would accept an invitation to meet North Korean dictator Kim Jong-un in person by May, the State Department confirmed that they have not heard any word from Pyongyang on planning that summit.
byFrances Martel23 Mar 2018, 11:54 AM PDT0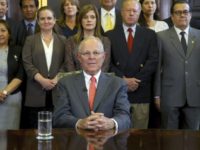 Peru lived yet another tense moment on Friday morning as President Pedro Pablo Kuczynski threatened to withdraw his resignation from the nation's highest office if Congress rejected it and pursued impeachment proceedings, instead.
byFrances Martel23 Mar 2018, 11:43 AM PDT0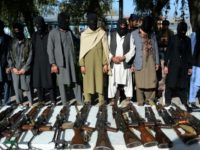 Taliban terrorists have expressed a willingness to talk peace and reconciliation with fellow jihadi organizations who share their position against the "foreign occupation" by U.S.-NATO troops.
byEdwin Mora23 Mar 2018, 11:33 AM PDT0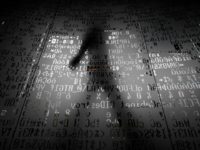 The Department of Justice (DOJ) and Department of Treasury's Office of Foreign Assets Control (OFAC) charged one Iranian entity and nine Iranians on Friday in a hacking scheme to steal intellectual property and information from at least 144 United States-based universities, various companies, and government agencies for private financial gain.
byAdelle Nazarian23 Mar 2018, 11:30 AM PDT0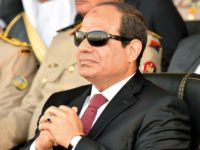 Abdel Fattah al-Sisi, expected to handily win Egypt's presidential elections next week without impediment after arresting or intimidating potential opponents out of running, argued that the voters in one of the most populous Muslim countries in the world are "not ready" for greater choice.
byEdwin Mora23 Mar 2018, 11:22 AM PDT0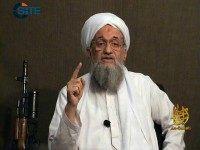 Al-Qaeda leader Ayman al Zawahiri, in a newly disseminated video, urges the group's jihadi followers to "unite in confronting" the top enemy of all Muslims across the world, the United States and its "blatant crusader," President Donald Trump.
byEdwin Mora23 Mar 2018, 10:51 AM PDT0
Former British military officers have warned a new draft Brexit deal means control of UK armed forces could be given over to the European Union (EU) after Brexit.
byLiam Deacon23 Mar 2018, 9:35 AM PDT0
[contf]
[contfnew]

[contfnewc]
[contfnewc]