Emmanuel Macron has vented has frustration at the EUs decision-making process following another round of failed talks aimed at filling the blocs top jobs. The French president said the EUs credibility is at stake after the latest emergency summit ended without agreement.
EU leaders gathered in Brussels on Sunday to discuss who should succeed Donald Tusk as European Council president and Jean Claude Juncker as head of the Commission – as well as host of other key roles.
The talks between leaders of the 28 member states went on for more than 17 hours before they broke down without an agreement on Monday.
The main sticking point is who should succeed Juncker, with Dutch centre-left politician Frans Timmermans the preferred candidate of German chancellor Angela Merkel. However, Polands prime minister has described Timmermans as the candidate "who is strongly dividing Europe" due to his criticism of Eastern European governments over on matters such as law and justice.
If Timmermans were to succeed Junker it would see Manfred Webber, the preferred candidate of the centre-right European Peoples Party grouping which won the European Parliamentary elections, missing out on the top job.
After the summit broke up, Macron did not try to hide his anger at the lack of progress and said: "Our credibility is profoundly tainted with these meetings that are too long and lead to nothing, we give an image of Europe that isnt serious."
He added: "We are a club ofRead More – Source
[contf]
[contfnew]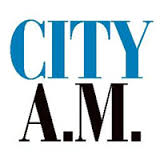 [contfnewc]
[contfnewc]