Earlier this week, the Institute for Fiscal Studies (IFS) performed a useful public service, placing Boris Johnsons spending proposals under the microscope.
The less-than-glowing conclusion was that the plans would be immensely expensive, and have the side-effect of helping wealthy retirees more than current workers.
Today, the IFS has done the same favour for rival leadership contender Jeremy Hunt, with a similarly stern attitude.
Hunts headline pledges are: cut corporation tax from 19 per cent to 12.5 per cent; increase the threshold on National Insurance contributions; reduce the interest rate on student loans; and spend an additional £15bn on defence over the next five years.
All these policies come with price tags, but some are worthier than others.
The IFS estimates that increasing the National Insurance threshold to £12,500, for example, would cost £11bn per year. It would, however, benefit millions of employees and encourage people into work.
Tinkering with student loan rates, in contrast, would cost over £1bn in the long run and benefit only the highest paid graduates.
Hunts corporation tax cut, potentially to the level of Ireland, would initially cost £13bn a year. The IFS warns that it would not entirely pay for itself, as has been argued, but does acknowledge that it would be partly mitigated by more companies basing themselves and paying tax in the UK. Encouraging business is a noble goal, even if the numbers need some ironing out.
Finally, on defence, the IFS notes that Hunts hawkish attitude would "represent a major reversal in a 70 year trend – a trend which has allowed for more spending on the welfare state, and especially on health, without significant tax rises". With a funding crisis in adult social care and looming questions about the cost of an ageing population, it is not clear whether a glitzy military spending splurge should be the top priority.
ThRead More – Source
[contf]
[contfnew]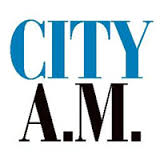 [contfnewc]
[contfnewc]