Russian MPs have drafted a bill that, if passed, would cancel doctor-patient privilege for people under 18, claiming that such a move would better enable parents to fight post-puberty problems and substance abuse.
Business-oriented mass circulation daily Kommersant reported on Wednesday that the legislature of central Russias Samara region had prepared a draft increasing the age at which patients can rely on confidentiality in relation to their communication with doctors from current 15 years to 18 years.
Read more
An explanatory note attached to the bill by its sponsors states that "children in their late teens often have no desire to inform their parents or guardians about various problems of the puberty period, such as early pregnancy, sexually transmitted diseases, injuries received in conflicts with their contemporaries, and addiction to alcohol, tobacco and other substances."
The sponsors also attached some statistics to their draft, claiming that up to 22 percent of schoolchildren in Russia are sexually active and, in the final year of secondary school, this proportion is even higher at almost 38 percent. They also state that, according to the WHO, three percent of 11-year-old boys in Russia, seven percent of 13-year-old boys, and 12 percent of 15-year-old boys drink alcohol at least once a week.
"State agencies engaged in childcare often dont receive information about problem children and teens and cannot take timely measures to save them. As a result, we are witnessing social degradation. This is an issue of wellbeing for a tremendous number of teenagers," the sponsors wrote.
Read more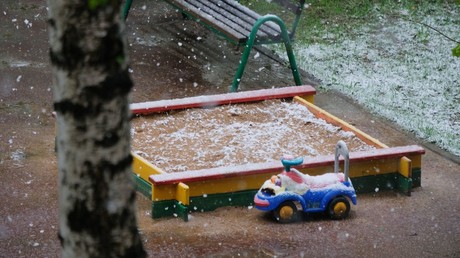 Head of the State Duma Healthcare Committee Dmitry Morozov told Kommersant that the lower house had scheduled to examine the bill during the forthcoming autumn session. Russias Ombudsman for Childrens Rights Anna Kuznetsova said that the draft in its current form could be used as a foundation for future laws but added that it required serious reworking .
This is not the first time that Samara lawmakers have attempt to exempt teens from the doctor-patient privilege rule. In 2017, they presented a similar bill to the federal parliament but it was met with resistance from the State Dumas Legislative Committee and the upper houses Committee for Social Policies.
Think your friends would be interested? Share this story!
[contf]
[contfnew]

[contfnewc]
[contfnewc]