Justice secretary David Gauke has said he would resign from his post if the next prime minister chooses to pursue a no-deal Brexit.
His comments come as Labour announced it will call a no confidence vote in the government when it believes enough Tory MPs will support it.
Gauke also told the BBC that he believed parliament would find a way to prevent a no-deal exit.
Read more: Hammond vows to block no-deal Brexit
"Given where the parliamentary majority is and the strength of feeling on a no-deal Brexit, I think there probably will be a parliamentary way in which this can be stopped," Gauke said.
"There is an element of uncertainty about it but I think the likelihood is that parliament will find a mechanism somehow."
Barry Gardiner, Labours shadow trade secretary, told Sky News that the party would call a no confidence vote when Conservative MPs that previously expressed support for the vote were likely to back it.
Boris Johnson, the frontrunner to become prime minister later this month, has said the UK must leave the European Union on 31 October with or without a deal.
Read more: Johnson plans emergency Budget for no-deal Brexit
Several Conservative MPs have said they would consider voting to try to bring down a government which was pursuing a no-deal Brexit.
Sam Gyimah, who withdrew from the Conservative leadership race before voting began, told Sky News that voting against the government was the "nuclear option".
Gyimah said that 30 or more Tories would seek to prevent the new prime minister from proroguing parliament in order to deliver a no-deal Brexit against the will of the Commons.
"There are a number of legislative mechanisms being looked at at the moment," he said, adding that those mRead More – Source
[contf]
[contfnew]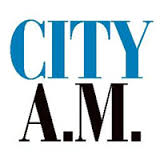 [contfnewc]
[contfnewc]