The board of the £10.5bn British Steel Pension Scheme (BSPS) are in talks with a number of insurance giants to sell it.
Trustees of the BSPS have begun discussions to offload the scheme two years after receiving £550m to rescue the steel firm, according to Sky News.
Read more: FCA crack down on defined benefit pension transfer advice
The outcome will determine where the responsibility for paying more than 80,000 pensions lie.
It would be the biggest deal involving a corporate retirement fund, surpassing the £4.6bn agreement reached by Rolls Royce Holdings and Legal & General earlier this month.
Rothesay Life, L&G and Pension Insurance Corporation are among the parties thought to be interested in completing a deal. All declined to comment.
Talks are at a preliminary stage with a deal not likely to be agreed until next year, a source told Sky News.
It comes two years after Tata Steel injected £550m into the UK business in return for the Indian firms pension scheme being switched to a defined contribution plan with reduced benefits.
Tata, which has just seen a merger with Germanys Thyssenkrupp blocked by Brussels, warned in 2017 that without an agreement to jettison and restructuring the BSPS, its UK steel operations would be bankrupt.
More than 85 per cent of members transferred to the new plan, but an inquiry from the Financial Conduct Authority left it embroiled in controversy after it found over 800 steelworkers had been persuaded to give up guaranteed pensions and move out of the scheme.
The scheme now has a £2.2bn non-cash accounting surplus disclosed in 2018, prompting calls fRead More – Source
[contf]
[contfnew]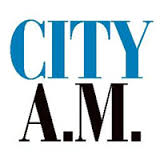 [contfnewc]
[contfnewc]