The head of the Financial Conduct Authority (FCA) Andrew Bailey has defended his organisations report into RBSs disgraced turnaround unit, saying "the evidence is just not there" to support action against the managers involved.
Read more: MPs brand watchdogs RBS GRG report a complete whitewash
Yet he insisted that the rules on whether or not certain managers are "fit and proper" to run a financial scheme such as the GRG have undergone a "big change" since the 2008 financial crisis.
It was Baileys first grilling by the Committee since the FCA published its long-awaited report into RBSs Global Restructuring Group (GRG). The group was accused of asset-stripping thousands of small businesses to shore up its balance sheet following the crisis.
MPs condemned the report, released earlier this month, as a "complete whitewash". The all-parliamentary group on fair banking harshly criticised the FCAs conclusion that it could not hold RBS to account for its misconduct.
But Bailey said to bring such an action "youve got to prove that [managers] deliberately set out" to damage small businesses, which is something the FCA could not do.
He told MPs: "I cant operate outside the law, Im sorry."
Bailey said the contracts small and medium-sized businesses entered were outside the "perimeter" of the FCA and were governed by contract law. "In the absence of rules and regulation we dont have the means to counter that," he said.
He defended the FCAs conclusion that there were no managers at RBS who were not "fit and proper" to run a financial scheme such as the GRG. He said under the rules in place at the time there was no evidence to say they were not.
But Bailey said that the new "senior managers regime" was a "big change". It says every senior manager must know what they are responsible and accountable for.
MPs raised allegations that the Asset Protection Agency (APA), an arm of the Treasury, direcRead More – Source
[contf]
[contfnew]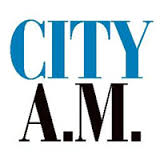 [contfnewc]
[contfnewc]