France has recorded its highest ever temperature today – 45.1C – as the heatwave across western Europe intensifies.
The new record has been set in the countrys southern town of Gallargues-le-Montueux, surpassing the 44.3C set in Carpentras and 45.1C in Villevieille earlier today, and beating the previous record of 44.1C set during a fierce heatwave in 2003 that ultimately claimed thousands of lives.
Read more: Supermarkets prepare for bumper weekend as temperatures soar
The current heatwave is thought to have been the cause of some deaths already, with French officials issuing a risk to life warning on Thursday following three deaths linked to people suffering cardiac arrest after entering cold water.
Prime Minister Edouard Philippe said a drowning was taking place every day and warned that the heat was making people "take risks".
The French weather service issued an unprecedented red alert in four separate areas in the south, while the rest of the country remains on orange alert.
It also said the new record – set at 13:48 local time (12:48 BST) – was subject to change as temperatures could still climb.
France joins Germany, Poland and the Czech Republic in having set their highest-ever June temperatures this week.
Schools in the town of Carpentras have been shut and officials are checking on vulnerable people, Mayor Étienne Baudu said.
Other areas in the south of France expected to reach between 42C and 45C today include Gard, Vaucluse, Hérault and Bouches-du-Rhône.
Meanwhile in Spain firefighters are battling the worst wildfires Catalonia has seen in 20 years. Temperatures are expected to rise above 42C in many pRead More – Source
[contf]
[contfnew]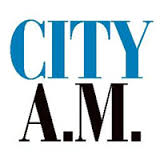 [contfnewc]
[contfnewc]