Boris Johnson came under fire yesterday for refusing to answer questions over why the police were called to his home following an argument with his partner in the early hours of Friday morning.
The Tory leadership favourite, who took part in hustings in Birmingham alongside rival Jeremy Hunt, refused to answer questions regarding the incident, saying that party members would rather hear about his plans for "the country and my party".
Read more:Police called to Boris Johnsons home after reports of altercation with partner
"I dont think [audience members] want to hear about that kind of thing, unless Im wrong," he said.
"I think what they want to hear is what my plans are for the country and for my party."
When pressed again on his private life, Johnson said: "Ive tried to give my answer pretty exhaustively. I think what people want to know is whether I have the determination and the courage to deliver on the commitments that Im making and it will need a lot of grit right now."
When asked whether he was going to comment on the incident at all, Johnson replied: "I think thats pretty obvious."
Johnsons campaign suffered a blow at the weekend after neighbours heard a loud row between him and his partner, former Tory party press officer Carrie Symonds, at her home in south London.
The row was recorded by the neighbours, who have said they were concerned about Symonds welfare.
"The caller was concerned for the welfare of a female neighbour," the police said in a statement on Friday evening. "Police attended and spoke to all occupants of the address, who were all safe and well."
"There were no offences or concerns apparent to the officers and there was no cause for police action," the statement said.
During the row, which was first reported by the Guardian, Symonds is alleged to have said "Get off me" and "get out of my flat", followed by "slamming and banging".
Today international trade secretary Liam Fox, who is backing Hunt, said it was "fair" to ask questions about a politicians private life but added: "Im not sure what we have seen in the last few days is a fair reflection of that".
The goings-on in Johnsons private life has prompted some members of his own party to warn that he could be a security risk as Prime Minister, with one source telling the Sunday Times: "There will be things in his private life that we dont know about. Theres the danger that people leak what they have over him or blackmail him with it."
Fox told the BBC: "Boris has been the foreign secretary who is in charge of MI6. Do you think Theresa Read More – Source
[contf]
[contfnew]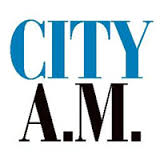 [contfnewc]
[contfnewc]