Garth Ritchie, the head of Deutsche Banks investment banking arm, is leaving the German lender after 20 years, the bank said today.
Read more: Deutsche bank poised to announce huge job losses on Monday
The move comes as Deutsche prepares to significantly cut back its investment banking activities and axe 20,000 jobs across its global operations.
Deutsche said Ritchie was leaving by mutual agreement. He joined in 1996 as an associate in the banks Johannesburg office, and rose to become president and head of the corporate and investment bank.
Paul Achleitner, chairman of Deutsche Banks supervisory board, said Ritchie "helped Deutsche Bank to weather an extremely challenging period and we wish him all the best for the future".
Chief executive Christopher Sewing is pushing through turnaround plans in an attempt to halt the multi-year decline of Deutsches investment banking arm and its collapsing share price.
In the run up to the financial crisis, Deutsche Bank was among the most leveraged banks in the world. It has since struggled with post-crisis regulations that said banks must cut back on using debt for funding.
Over the last five years shares have fallen over 70 per cent. Shares that were worth over €112 before the financial crisis are worth around €7 today.
Sewings restructuring plan will go in front of the banks board this weekend, and Deutsche is expected to announce its plans for as many as 20,000 job cuts on Monday, according to Bloomberg.
As part of the plans, Deutsche could create a "bad bank" to hold up to $50bn (£40bn) of mainly long-dated problem assets, the Financial Times reported in June.
SewiRead More – Source
[contf]
[contfnew]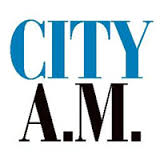 [contfnewc]
[contfnewc]