Now the Brexit Party has joined the campaign, is it time to switch to proportional representation?
Professor Tim Bale, co-author of Footsoldiers, a forthcoming book on Britains party members, says YES.
It may come as a surprise to some that Nigel Farage is a fan of electoral system reform. After all, hes not normally keen on European norms, and the issue has always been seen as a cause closer to the heart of "the chattering classes" than of much interest to "the people".
But Farages pro-proportional representation stance makes perfect sense. Without its use in European parliament elections, Ukip might never have got off the ground – or stuck around as long as it did. And dont forget that it was first-past-the-post that, in 2015, ensured that his former partys four million votes delivered it just one measly seat at Westminster.
But just because Britains most polarising politician has thrown his controversial new partys weight behind the latest campaign doesnt mean it shouldnt be supported.
The UK is already multi-party democracy – and it is about time that our parliament properly reflected that variety instead of trying, increasingly unsuccessfully, to pretend otherwise.
John Oxley, a Conservative commentator, says NO.
Constitutional changes should take the long view. In 2017, two-party politics was back. Now it isnt. By 2022, things could be different again.
If we are to change our electoral system, it should come after long and considered debate. Hurried changes inspired by immediate events come home to roost, like the Fixed Term Parliaments Act, which secured the Conservative-Liberal Democrat coalition but became an obstacle to resolving the Brexit impasse.
First-past-the-post (FPTP) encourages broad-based, consensus-builRead More – Source
[contf]
[contfnew]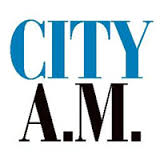 [contfnewc]
[contfnewc]