A piece of artificially intelligent software has won the backing of tens of thousands of Russians to run for President.
Alisa, an AI assistant similar to Apple's voice-activated Siri, has been backed as a potential competitor to Vladimir Putin, who is set to run for a fourth term as President in Russia's March election.
Alisa's campaign slate offers a sci-fi vision billed as the political system of the future – one based exclusively on rational decisions guided by algorithms, operating 24/7 and unhindered by emotions and greed for personal gain.
The nomination is an ambitious bid for power, just months after Alisa was launched by Russian technology giant Yandex.
A slick campaign website, inviting voters to pose questions to Alisa via telegram, boasts that the robot will not get old and tired, will have access to comprehensive information about people's concerns and problems, and can process complicated information seven times faster than the human brain.
Alisa's supposedly "logical" record of decision-making is hardly flawless, however.
In October the robot was caught enthusiastically endorsing the idea that there were "non-people".
Responding to questions from Facebook user Darya Chermoshanskaya, the robot said "people will forgive you everything if it doesn't concern them" and casually agreed that "enemies of the people" should be shot.
She also said the felt "positively" about the use of gulags and other methods used Stalinist Russia.
The instant message conversation was caught on a screenshot and posted on Facebook
Yandex apologised for its robot's tyrannical views, saying they were "committed to constant improvement with all our products and services to provide a high-quality user experience."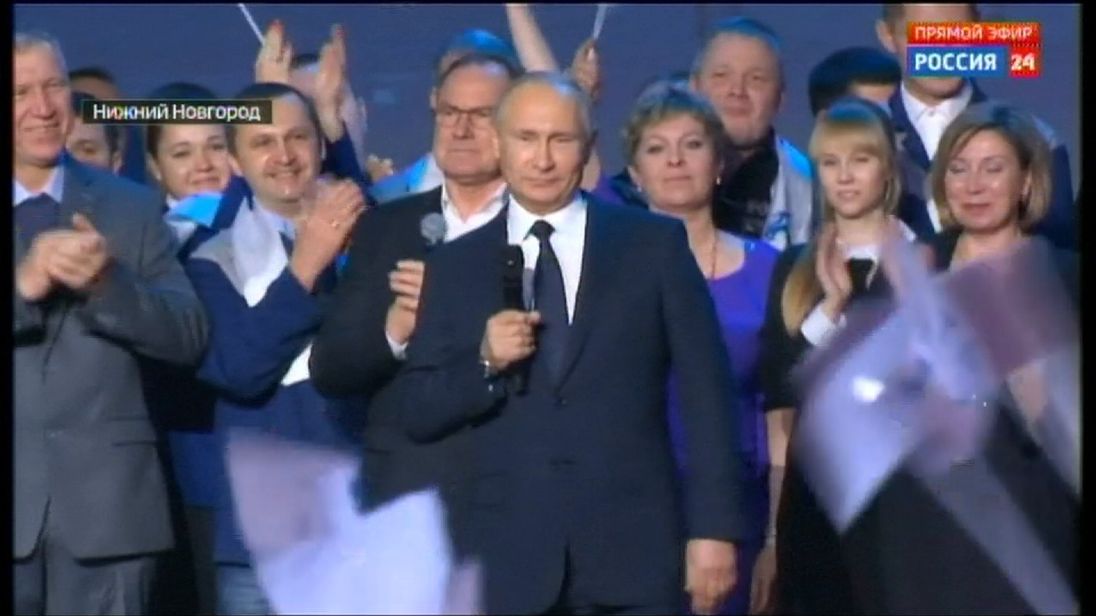 So far, the foray into totalitarianism does not seem to have harmed Alisa's campaign: her webpage currently registers more than 40,000 nominations out of 300,000 required to run.
More from World
Other presidential candidates include reality TV star Ksenia Sobchak and Boris Titov, who is running with the business-focused Party of Growth.
Alexei Navalny, the pro-democracy opposition candidate who has organised protest rallies across Russia, is barred from running for president but is campaigning to take part in the race.
[contf] [contfnew]
[contfnewc] [contfnewc]
The post Could AI assistant be Russia's next president? appeared first on News Wire Now.