Two of the most powerful custodians of the UK economy last night laid out their vision for how the financial sector can thrive after they leave office.
Addressing a City audience in the heart of the Square Mile, chancellor Philip Hammond announced a major review into financial regulation as the banking sector undergoes rapid change and Britain prepares to leave the European Union.
Both men were giving what were likely to be their last ever speeches at the famous annual Mansion House bankers and merchants dinner in the City.
Bank of England governor Mark Carney said his institution would open itself up to tech companies, just days after Facebook proposed a new global payments system.
Carney praised the tech giants proposed system, which would be based on a cryptocurrency called libra.
He said it could "substantially improve financial inclusion", but said it must be tightly regulated "in advance of any launch". Hammond also addressed rapid technological change, saying it must be used to empower consumers and small businesses.
Hammond said a new regulatory system must recognise that the EU will remain "one of our major trading partners", but said it will lay "the groundwork for the more global
nature of our future financial services industry".
After three years in charge at the Treasury, Hammond used his speech to the Citys big names to reflect on his time in the cabinet.
He also used his speech to issue a warning to the next prime minister – most likely to be Brexiter Boris Johnson – about the consequences of crashing out of the EU without a deal.
Carney, who is expected to outlast Hammond by some months, said less about his tenure. But he returned to the theme of climate change, on which the Canadian has previously been vocal.
He threw the Banks weight behind calls to make it mandatory for companies and financial institutions to disclose climate-related financial risks which could affect them.
He also announced it will carry out a "stress test" of UK financial institutions finances in 2021 to see how well they would cope with a climate crisis.
While Hammond spoke, Greenpeace protestors burst into Mansion House in an attempt to bring attention to tRead More – Source
[contf]
[contfnew]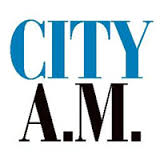 [contfnewc]
[contfnewc]