Climate change protesters are set to swamp Parliament Square this morning, it is reported, as organisers urge the government to engage with them.
Read more: Climate change activists protest at Heathrow Airport
Extinction Rebellion is planning to bring thousands of activists to stay in the square until Thursday, Sky News reported today.

Protesters enter their second week of disruption today (Source: Getty)
On Twitter the group said it plans to "march to parliament" to deliver letters urging politicians to meet with the public about climate change concerns.
It told protesters to meet them in Marble Arch at 9.30am as they prepare to press MPs on their first day back in Westminster since the Easter weekend.
JOIN US TOMORROW MORNING: we will march to Parliament to deliver letters inviting MPs to a Citizens Assembly on the climate and ecological crisis. Meet: 9:30am, under Marble Arch. #ExtinctionRebellion

— Extinction Rebellion (@ExtinctionR) April 22, 2019
Police said they have a "robust policing plan" in place.

Police have made more than 1,000 arrests since the demonstrations started last week (Source: Getty)
Meanwhile activists are set to march on Londons financial district on Thursday, according to Sky, though it is unclear whether this will be the City of London or Canary Wharf.
Protesters were denied bail after pleading not guilty to charges of obstructing trains last week after three activists glued themselves to a DLR train at Canary Wharf station.
Police have made more than 1,000 arrests during the first week of protests, in which campaigners blockaded traffic on Waterloo Bridge, Oxford Circus, Parliament Square, Marble Arch and other London landmarks.
Activists also blocked Vauxhall Bridge and swarmed Heathrow Airport last week in a bid to bring London to a standstill.
Yesterday around 100 protesters took part in a "die-in" at the Natural History Museum, lying down under the blue whale while daubed in red face paint and robes.
Extinction Rebellion has demanRead More – Source
[contf]
[contfnew]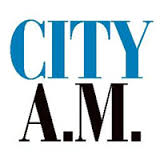 [contfnewc]
[contfnewc]