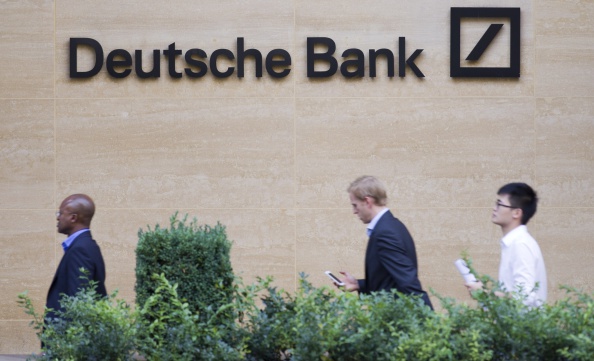 Thousands of jobs are at risk in the City of London after Deutsche Bank announced it will slash 18,000 roles globally in an attempt to stem its 10-year decline.
Read more: Deutsche Bank investment chief quits ahead of shakeup
Germanys biggest lender will shut down its global share-trading business and significantly cut back its investment banking operations in a drastic overhaul. Deutsche says the restructuring will cost it €7.4bn (£6.6bn).
The bank did not reveal exactly where the job losses would be felt but around 7,000 people work for Deutsche in London, which is home to the banks largest investment finance operations, making major cutbacks likely.
Deutsche said it will feel the cost immediately, predicting a loss of €2.8bn in the second quarter of 2019 as it shells out for severance payments and restructuring costs.
Chief executive Christian Sewing said Deutsche was "refocusing the bank around our clients".
"We are returning to our roots and to what once made us one of the leading banks in the world," he said.
As part of the plans Germanys flagship lender will also create a "bad bank" to hive off €74bn of unwanted assets such as long-dated derivatives.
Deutsche will also create a corporate bank which will focus on transaction finance.
Sewing will take responsibility for both the new corporate bank as well as the investment bank. Garth Ritchie, who previously headed the investment unit, left the bank on Friday.
Deutsche will also cut back its fixed income operations, which deal in instruments such as government and corporate bonds.
Fresh start[hhmc]

Sewing called the plans a "restart" but they will be interpreted as an admission by Deutsche that it cannot compete with the giant US investment banks on Wall Street.
William Wright, founder of the capital markets think tank New Financial said: "The restructuring at Deutsche Bank is the result of 10 years of tinkering at the edges of a business that had grown too big and too quickly in the decade before the financial crisis.
The announcement came after the banks board met on Sunday to give the overhaul the green light. Sewing promised big changes in the wake of the failed merger with Commerzbank two months ago.
The radical overhaul follows a series of reforms by Deutsche aimed at halting its decline and tumbling share price.
Over the last five years shares have fallen over 70 per cent. Worth over €110 before the financial crisis, they are valued at around €7 today.
"Deutsche Bank was a disciple of the promised land theory of investment banking: if we can just keep going for a few more years, well Read More – Source
[contf]
[contfnew]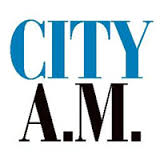 [contfnewc]
[contfnewc]