California has been struck by a 7.1 magnitude earthquake in the biggest tremor for two decades.
The earthquake hit at 8:19pm local time (4:19am BST), rattling LA less than two days after an earlier tremor.
Read more: US stock market opens down on interest rate worries
It struck at a shallow depth of 0.6 miles and its epicentre was 11 miles from the city of Ridgecrest in the Mojave Desert, the site of Thursdays 6.4 magnitude quake, and about 149 miles north-east of Los Angeles.
Buildings in downtown Los Angeles were shaking for 30 seconds, while it could also be felt in Hollywood Hills, Las Vegas and parts of Mexico.
It is the strongest quake to hit the region in 20 years, and there are "significant reports of structure fires, mostly as a result of gas leaks or gas line breaks" in Ridgecrest, said Mark Ghillarducci, head of the California Office of Emergency Services.
The full extent of damage will not be revealed until Saturday day, he added, and so far only injuries and no deaths have been reported.
"Weve got fires, weve got gas leaks, weve got injuries, weve got people without power," Ridgecrest Mayor Peggy Breeden told Reuters news agency. "Were dealing with it as best we can."
A seismologist from the California Institute of Technology, Lucy Jones, said Thursdays quake had been "a foreshock", and this was part of the same sequence.
"This is an earthquake sequence," she said at a press conference. "It will be ongoing."
"Every earthquake makes another earthquake more likely," she said, before adding there was a 10 per cent chance of there being another, potentially larger one, in the next week.
Read more: Read More – Source
[contf]
[contfnew]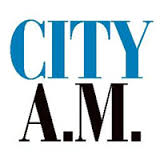 [contfnewc]
[contfnewc]