Senator Sergey Lisovsky has warned against using expensive and powerful drugs advertised on TV, and advised Russians to rely on simple, cheap remedies that were traditionally used in the past.
"I have never seen television advertisements for potassium permanganate, which was used to treat me when I was young, or ascorbic acid that worked just fine," Lisovsky was quoted as saying by the Ura.news web portal.
Potassium permanganate is an antiseptic, while ascorbic acid is another name for vitamin C.
Read more
The senator suggested that expensive brands owned by international pharmaceutical companies are mostly used by poor people, who cannot afford proper consultations with a doctor. He said that blindly following the advice of pharma advertisements can aggravate conditions and ultimately cost the state more money for healthcare treatments.
Sergey Lisovsky started his business career in mid-1990s by founding event-management and music-production companies. His success in these areas led to additional ventures in the advertising sector, specializing in TV ads and, later, political promotion and consulting. However, in the mid-2000s he sold his advertising and consulting companies, switching to the agricultural sector by purchasing a major poultry complex.
Earlier this month, Deputy Speaker of the State Duma Pyotr Tolstoy suggested that Russians should take oak bark and hawthorn instead of expensive, branded medicines. His words caused a storm of angry comments in mass media and on the internet. The lawmaker subsequently played down his statement as a joke. "When people cannot understand a joke, we can only regret their loss of the sense of humor. In my opinion, the people who discuss this on social networks could really use some," he told Moscow Calling radio.
Read more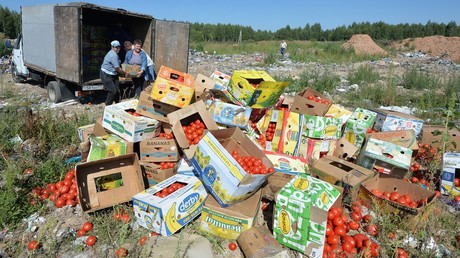 Interest in the situation regarding imported medical products has surged in Russia in recent weeks as, in mid-April, the State Duma drafted a bill on reciprocal sanctions against the United States that contained, among other things, a ban on imports of US-made medicines. It also applied to medicines made by international companies with at least a 25-percent stake owned by citizens or firms from the United States or other nations that participate in the ongoing anti-Russian campaign.
The mass media and people on social networks reacted to the news with agitation, pointing out that the ban on imported medicines could hurt Russian patients much more than foreign companies. Lawmakers responded by saying the ban will not be applied to drugs that have no equivalents produced in Russia or nations that have not imposed sanctions on Russia.
Regardless, the Upper House committee for social policy recommended on Tuesday to exclude the ban on medicinal imports from the anti-sanctions bill, saying that such a move would require a thorough analysis of the market and medical statistics in the country.
[contf]
[contfnew]

[contfnewc]
[contfnewc]