Brexit hasn't put the brakes on UK car brands as Aston Martin zooms ahead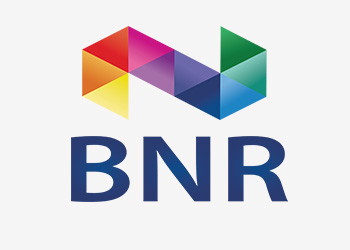 Aston Martin has been named as one of the UK's most valuable brands, ahead of the British carmaker's £4bn stock market flotation.
Famous as James Bond's favoured make, Aston Martin's brand value grew 261 per cent to £2.7bn in 2017, according to Brand Finance.
This marked the most rapid advance of any major UK brand's value during a stellar year for the Britain's car brands.
Assessing the net economic benefit a brand owner could achieve by licencing it, Brand Finance found that classic British car brands have rapidly gained value in the past year, despite fears that Brexit could damage the industry.
Land Rover's brand value was up 61 per cent to £8.9bn, making it the highest-valued UK car brand and 7th most valuable overall.
David Haigh, chief executive of Brand Finance, said: "Project Fear predicted that Brexit would be the end of the world as we know it, with catastrophe for UK businesses and UK brands. It is becoming clear that the UK economy is far more resilient than predicted and that UK brands are responding well to the challenge posed by Brexit."
Jaguar showed the second-fastest increase in brand value after Aston Martin, doubling to £2.3bn. Mini and Bentley both racked up increases in value, while only Rolls-Royce declined.
Oil company Shell was named the most valuable brand in the UK, worth £29.7bn, more than double the value of the next highest brand BP.
The UK's most valuable brands
| | | |
| --- | --- | --- |
| Ranking | Brand | Value |
| 1 | Shell | £29.7bn |
| 2 | BP | £14.8bn |
| 3 | Vodafone | £14.1bn |
| 4 | HSBC | £13.8bn |
| 5 | EY | £12.9bn |
| 6 | Barclays | £10.2bn |
| 7 | Land Rover | £8.9bn |
| 8 | BT | £8.6bn |
| 9 | Tesco | £7.7bn |
| 10 | Sky | £7.7bn |
Vodafone, HSBC, and EY all appeared in the top 10 most valuable brands.
The brand which experienced the biggest decline in value was Delphi Technologies, closely followed by RBS.
The report also ranked the strength of brands, based on the reputation of the brand among customers and the effectiveness of its marketing.
EY topped this list, followed by Whitbread's two main businesses Costa and Premier Inn.
The UK's strongest brands
| | |
| --- | --- |
| Rank | Brand |
| 1 | EY |
| 2 | Costa |
| 3 | Premier Inn |
| 4 | Dove |
| 5 | Jaguar |
| 6 | Magnum |
| 7 | Aston Martin |
| 8 | ITV |
| 9 | The Body Shop |
| 10 | Rolls-Royce |